Thousands Without Power In Wake Of Iowa Storms
Jul 15, 2021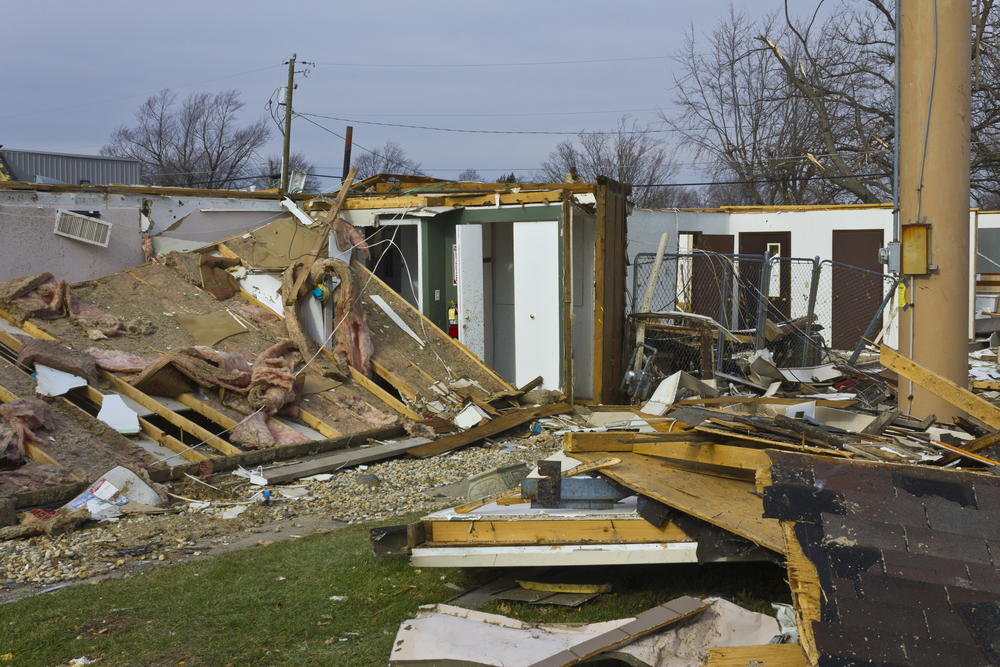 Several tornado warnings were issued across Iowa on Wednesday afternoon and evening. Residents report funnel clouds, tornadoes touching down and storm damage in the areas of Lake City, Fort Dodge, and Waterloo.
The south side of Lake City suffered the most damage, which included downed trees, power outages, and roof damage.
The whole city lost power and is expected to be without it until Thursday morning.
According to MidAmerican Energy, an electric utility that supplies power to the state, about 988 customers were without power on Wednesday evening.
The tornado then headed east and damaged farms and tipped over a trailer on Iowa Highway 175. No one was injured. A tornado touched down east of Shell Rock and headed toward Waverly.
According to the Iowa power tracker, as many as 4,691 homes were without power across the state on Wednesday evening. Most of the outages were concentrated in Calhoun, Black Hawk, and Fayette counties.
According to the MidAmerican Energy tracker, its customers accounted for 3,061 of the outages. Most of the affected customers were in Fort Dodge and Waterloo.
Tornado warnings were in effect in Monticello, Cascade, Monticello, Hopkinton, Sand Springs, Center Point, Central City, Coggon, Palo, Shellsburg, Melbourne, Rhodes, Laurel, Manchester, Delhi, Greeley, Vinton, Shellsburg, Manchester, Edgewood, Winthrop, Garrison, Dysart, Gowrie, Dayton, Harcourt, Fairbank, Hazleton, New Hampton, Lawler, Ionia, Traer, Gladbrook, Garwin, Rockwell City, Farnhamville, Lohrville, Readlyn, Waterloo, Cedar Falls, Evansdale, Waverly, Clarksville, Shell Rock, Eldora, Buckeye, Owasa, Roland, and Hubbard Wednesday night. Severe thunderstorm warnings were also in effect for Marshalltown, Newton, Bondurant, Nevada, Huxley, State Center, in or near Eldora, Conrad, and Hubbard.
Tornado and severe thunderstorm warnings were issued for Waverly, Denver, and Tripoli.
A tornado watch was also issued Wednesday night for Iowa City, Cedar Rapids, Clinton, Dubuque, Decorah, Polk County and sections of Illinois and Wisconsin.
Flash flood warnings were issued from 8:30 p.m. Wednesday. to 2:30 a.m. Central Time on Thursday. The areas affected include Huxley, Maxwell, and Cambridge. According to the National Weather Service guessed that the storms dropped more than 3-inches of rain in over a three-hour period in the southern section of Story County.
The National Weather Service reported a hailstorm over Clarksville, Iowa Wednesday evening.
The storm was expected to continue mainly in northeast Iowa into Thursday afternoon, according to the National Weather Service.
Whether you live in the northeast, southeast, Midwest, or west of the United States you are vulnerable to severe weather. Bad weather that can lead to blackouts also occurs during all the seasons.
A standby generator from APElectric assures that you and your family are safe and comfortable during severe weather, regardless the season. Visit our website to review our line of generators from some of the most popular generator manufacturers in the U.S. including Cummins, Westinghouse, Kohler, Briggs & Stratton, Generac, Firman, and Guardian. The website also includes a generator sizing calculator and offers information on how to select the proper generator for your situation.