Severe Weather Continues To Pound The Southern U.S.
May 04, 2021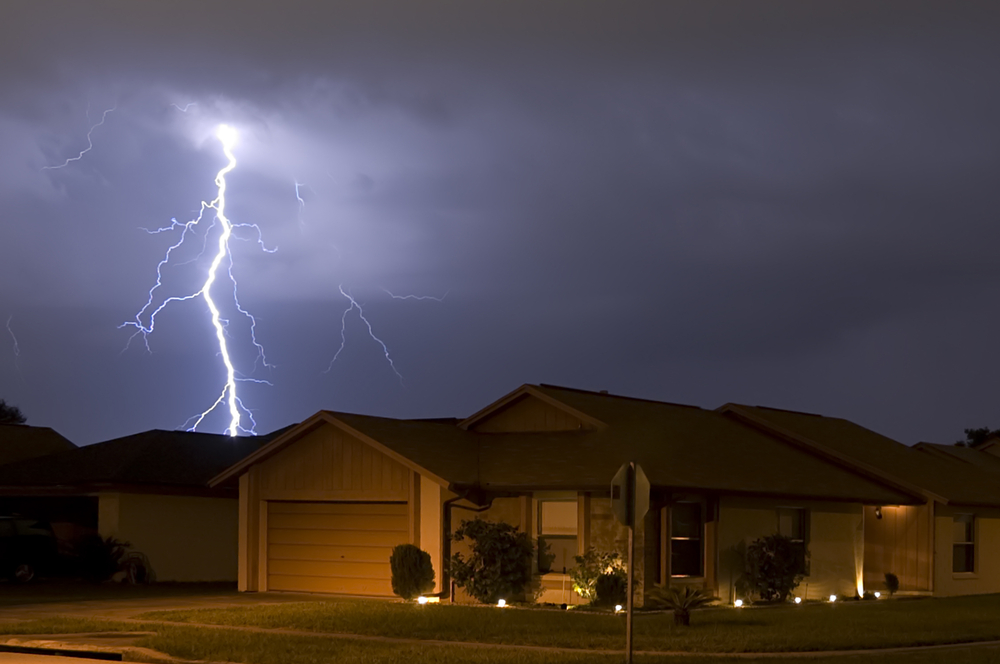 Extreme weather pummeled many sections of the southern United States on Monday, May 3rd that included a possible tornado in the Atlanta. The inclement weather began on Sunday when multiple tornadoes struck Mississippi causing some damage, but no deaths or injuries.
A tornado warning was announced on Monday morning for parts of the Atlanta metropolitan area, but it was lifted when the storm moved away from the region.
According to the Weather Service, severe thunderstorms and heavy rain may bring damaging winds, large hail, tornadoes, and flash flooding across the southern Plains into the southeast, middle Mississippi, and the lower Ohio Valley throughout Monday.
Several severe storms rolled through Mississippi on Sunday. Late in the day, a tornado emergency warning was issued for Tupelo and nearby vicinities. Meteorologists encouraged residents to seek shelter.
Damage has been reported in the city of Tupelo. Emergency crews were assessing the damage. The city's mayor advised the residents stay home. Trees and power lines have been knocked down and some homes, businesses and the Tupelo Middle School suffered damage.
The media reported tornadoes near Yazoo City, Byram, and Tchula. Funnel clouds were spotted in several areas of the state. No injuries or deaths were immediately reported.
In the western section of the country, a snowstorm continued in Colorado and the Central Rockies. It was expected that a foot of snow would accumulate by Monday night, according to the weather service. Winter storm warnings and winter weather advisories were announced for northern and central Colorado.
Farther west in California, temperatures that are 10 to 15 degrees higher than normal may result in a threat of wildfires.
Two weather systems threaten flash floods and drastic temperatures in other locations of the United States.
The central Appalachians are threatened with severe thunderstorms and flash flooding that already savaged parts of Texas over the weekend.
The second weather system developed over the Rockies on Sunday and will continue into Monday dumping snow to the higher elevations of Colorado and Wyoming.
Dramatic temperature changes were expected in a number of cities including Denver, which reached 86°F on Saturday and is expected to have a high of 47°F on Monday.
The fast-moving system will move on to the Midwest and affect cities including Omaha, Nebraska, and Minneapolis, Minnesota with temperature dips of up to 15 degrees below normal for early May. Many areas could see temperatures drop to below 32°F on Tuesday night.
Power outages have been reported in several states including:
Georgia 10,587
California 9,969
Colorado 6,266
Texas 4,936
Tennessee 4,816
North Carolina 2,979
Mississippi 1,040
Suffering a power outage is not only an inconvenience. It could also threaten lives. Medications that need refrigeration could spoil during a power outage. Many people are considering the addition of a standalone generator to their homes that automatically activate when power is cutoff. Generators assure that delicate electronics as well as other consumer electronic products, electric appliances and electric lights continue to operate during a power blackout.
APElectric offers a wide range of generators manufactured by some of the most popular brands in the industry. We carry generators from Cummins, Westinghouse, Kohler, Briggs & Stratton, Generac, Firman, and Guardian. We have a large inventory to choose from. Many models feature Wi-Fi so that you can monitor and control the generator from anywhere on Earth.
As the threat of power outages increase, it's best to be prepared. Visit APElectric and browse our supply of generators. Purchasing one can provide you comfort as times become more uncertain.