Severe Storms, Wide Spread Flooding Cause Blackouts In Several States
Jul 27, 2022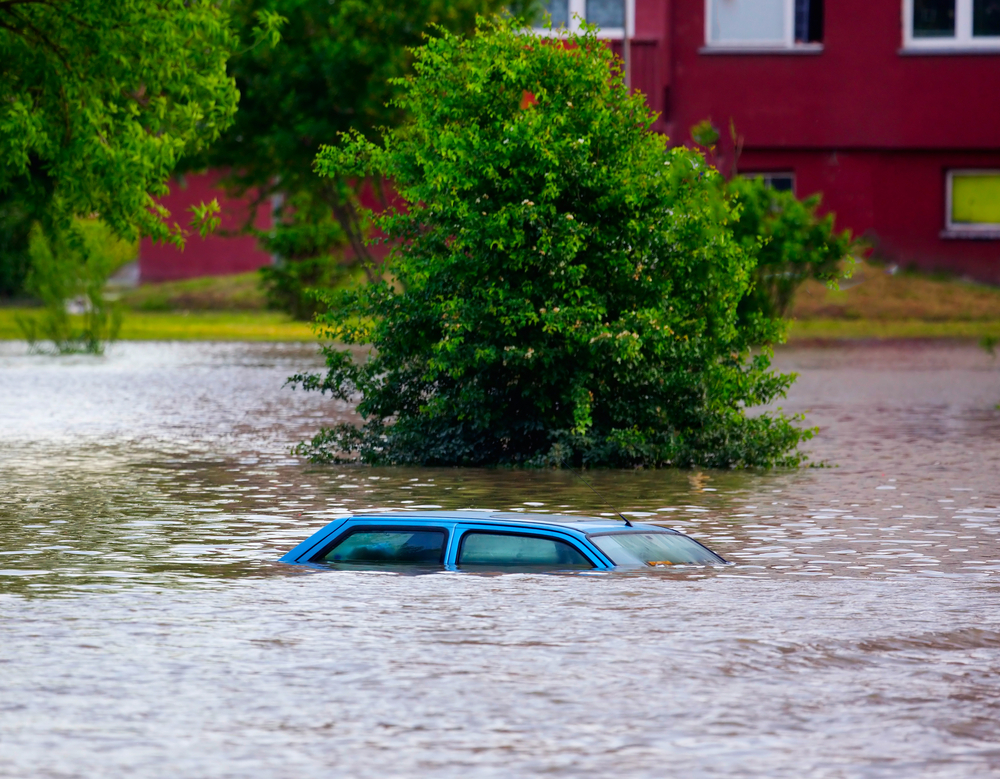 Several thousand residents in the Midwest region of the United States endure with blackouts as the result of heavy rains.
The worst of it was in St. Louis, Missouri where record setting rainfall resulted in widespread flooding on Tuesday, July 26th.
There was more than 11 inches of rain in parts of St. Charles County and up to 10 inches of rain elsewhere in the St. Louis metropolitan area.
As of 8 a.m. Tuesday, as much as 8.3 inches of rain pummeled Lambert Airport, routing the previous daily record of 6.85 inches set on August 20, 1915, when remainder of a hurricane that devastated Galveston, Texas moved north to St. Louis. More than 9 inches fell through noon CDT Tuesday, with most of the rain falling within a five-hour period. This
Firefighters had their hands full with water rescues. A section of Interstate 70 was closed in St. Peters, and many other roadways were flooded. Some vehicles were completely submerged. The Missouri State Highway Patrol cautioned drivers to avoid I-70. Drivers caught in the flood went on Twitter to report being stranded for several hours. St. Peters itself, a suburb of St. Louis, endured a downpour that caused major flooding. More flooding was possible near the city's Dardenne Creek, as water levels at the creek rose more than 23 feet Tuesday afternoon.
At one point, sections of Interstates 64, 55, and 44 were also closed in the St. Louis area.
In the city of St. Louis, the fire department rescued people from 18 homes after floodwaters leaked through. Six people were rescued by boat and 15 others refused to leave their homes.
In Brentwood, residents had to evacuate when Deer Creek overflowed. Rising waters also threatened homes in Ladue, one of the wealthiest cities in Missouri.
Flooding was so bad that the Gateway Arch was closed for the day.
A meteorologist with the National Weather Service explained that there was so much rain because the storm stalled over the St. Louis area and kept pouring water down on a narrow band of territory.
The storm struck the city in the wake of an extended drought. The ground was rock hard before Tuesday morning, which contributed to the flash flooding. Another reason why the flooding was so bad in a metropolitan area was because of the presents of a lot of concrete and asphalt, which could not absorb the water.
Although residents of St. Louis suffered the most, but other areas including central Missouri also had to contend with the deluge. The town of Mexico was pummeled by more than 6 inches of rain and the rainfall was also reported in parts of southern Illinois.
At one point during the early morning hours of Tuesday about 1 million people within the densely populated metropolitan area of St. Louis were within a flash flood emergency.
Meanwhile, there was also widespread flooding in West Virginia and Ohio. There was flooding in Cincinnati. Scattered shows and storms near and south of the Ohio River were expected to bring localized flooding. More rain was expected in the area over the weekend.
The severe weather conditions caused blackouts in many states. According to poweroutage.us, as of 10 a.m. eastern time on Wednesday, July 27th, the worst of the outages occurred in:
West Virginia 5,671
Ohio 5,056
Missouri 3,391
Nature's wrath can hit at any time regardless of where you live. Severe conditions can cause massive blackouts that can last for days, maybe weeks. To avoid being caught in darkness, perhaps you should consider purchasing a standalone generator. Today's generators turn on automatically the moment there is a blackout.
APElectric has a wide range of in stock generators from some of the most popular generator manufacturers in the country. Visit the company's website to find out about the individual generators they have to offer and learn how to select the best generator for your particular needs.