Record Heat Wave Strikes Central Plain States
Jul 20, 2022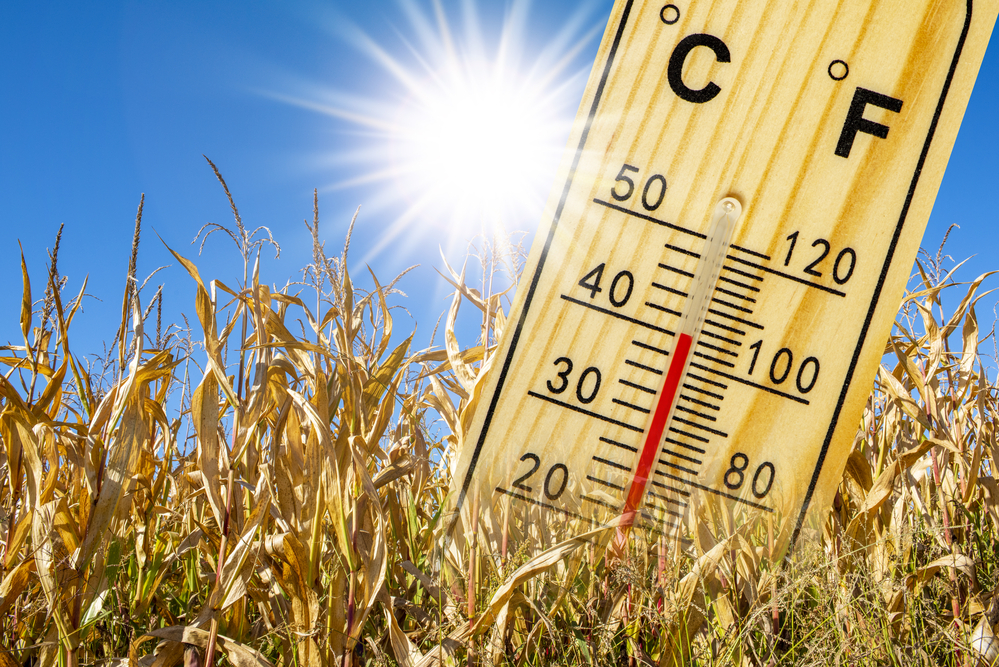 More than 100 million people in 20 states had to endure a record-breaking heat wave on Tuesday and the sizzling temperatures were expected to continue on into Wednesday.
That accounts for about one-third of the U.S. population that survived under heat advisories and excessive warnings. As many as 80 percent of the U.S. population, about 265 million people, will have to endure high temperatures of more than 90°F during the next seven days.
High temperatures were expected on Tuesday from western Kansas south through Oklahoma, Texas, New Mexico, and western Arkansas.
The worst of it is centered in the south central Plains with the highest temperatures pushing into the triple digits. More than 24 record high temperatures struck the region that includes Texas, Oklahoma, and New Mexico.
Dallas closed in on a daily record of 110°F on Monday settling on 109°, which made it the hottest day so far this year. However, it was worse on Tuesday as temperatures reached 111°. The sizzling heat broke a record of 108°
The oppressive heat has strained the Texas power grid, which was forced to encounter record energy demand.
It was feared that the temperature, low humidity, and wind speeds that have picked up could cause a fire danger, which is in affect for northern Texas and Central Oklahoma.
Highs of 110° was expected for Oklahoma City on Tuesday, which could break their record of 109° set in 1936.
The last time the region had to endure such heat was in 2011, when there was 63 days of greater than or equal to 100°.
Experts expect the heat wave to last through at least Sunday, with daily temperatures reaching triple digits. Will Rogers World Airport in Oklahoma City has endured nine days above 100 degrees this month.
Authorities encouraged people to check on the vulnerable as temperatures will be five to seven degrees above normal.
All time records for power use is expected in Texas and other central states as residents crank up their air conditions to gain relief from the heat.
Residents of Albany, New York are witnessing temperatures greater then the average high of 84° for this time of year. The city could reach a record temperature of 97° on Wednesday. The heat index will feel 5-10 degrees hotter.
Operators of the notorious Texas grid are preparing resources so that they can keep up with the soaring demand for power as temperatures rise into the triple digits.
ERCOT, which provides power to more than 26 million customers –- about 90 percent of the states power load -- was given permission from the state environmental regulators to exceed their air permit pollution limits on Monday.
SSP, which works the grid for about 18 million customers in 17 states including Texas, has asked its power plants to postpone maintenance on some critical equipment so that they can concentrate on meeting demand.
A representative of ERCOT said that power use reached 79,039 megawatts on Monday, exceeding the previous record of 78,419 megawatts set on July 12. ERCOT was set to supply 80,318 megawatts on Tuesday and 81,480 on Wednesday to satisfy demand.
The heat wave was expected to get worse in Texas and the southern Plains next week. Temperatures are expected to reach between 102° to 110°.
The core of the heat is expected to settle along and just west of the Interstate 35 corridor, affecting San Antonio, Austin, Dallas, Oklahoma City, and Wichita.
The cities getting the worse of the heat include San Antonio, Austin, and Dallas, Texas; Oklahoma City, Oklahoma, Wichita, Kansas, Little Rock, Arkansas, and Kansas City, Missouri.
Sizzling temperatures were expected for the Northeast including New York City, Boston, and Philadelphia on Wednesday. The heat index, which is how the temperature feels when heat is combined with humidity, could exceed 100° in some areas.
Parts of Massachusetts will reach record setting temperatures of the upper 90s today. The heat is expected to continue through the rest of the week in the Northeast.
Meanwhile, severe storms pummeled the upper Midwest, the Great Lake states, and Arizona.
The severe weather caused the closure of State Route 87 in both directions near Mesa Arizona on Sunday. Fallen power lines and flooding were reported in the area.
Nearly 3,859 Arizona City customers and about 5,258 Eloy customers were without power due to the storms. More than 600 APS customers in metropolitan Phoenix and 5,000 customers of the Salt River Project were without power.
A maintenance power outage and a possible unplanned outage were experienced in Santa Monica, California on Tuesday, July 19. According to Southern California Edison, 20,000 customers were without power.
According to Poweroutage.us, as of 2 p.m. on Tuesday, July 19, the worst power outages were in:
California 18,724
Arizona 9,313
Texas 5,862
Minnesota 5,883
Michigan 4,464
Pennsylvania 1,940
Oklahoma 1,548
South Dakota 1,536
With power outages occurring in every region of the country, everyone is vulnerable. For peace of mind perhaps you should consider purchasing a standalone generator. APElectric has a wide range of generators in stock from some of the most popular manufacturers in the country. All generators turn on automatically the moment your local utility experiences a blackout. Visit the company's website for more information on product and learn how to select the proper generator for your needs.