New Round Of California Power Outages Expected To Last Into Tuesday
Oct 26, 2020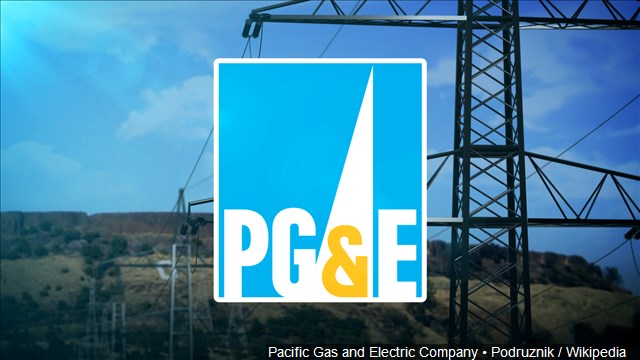 Pacific Gas & Electric PG&E, one of many utilities that supply electricity to California, has announced another round of power outages due to high fire risk that may last to Tuesday, October 27 th when the wind event ends. The outages in wide areas of the state are meant to prevent live wires that fall due to heavy winds from causing fires in the dry brush.
The rolling outages began on October 18th; 19 years after the first rolling blackouts hit the Golden State.
The outages could affect 38 counties including the San Francisco Bay area, the Sierra Nevada foothills, the Central Valley and the Central Coast.
The outages may occur in densely populated areas of the San Francisco metropolitan area, including portions of Oakland, Berkeley and Marin County. Power will be cut to many residents who are working from home due to the Coronavirus Pandemic. The city of Berkeley has counseled citizens living in the hills to evacuate due to the fire risk.
San Francisco has been designated a relatively low risk area and is the only county in the Bay Area not expected to be affected.
At one point on Sunday, October 25th, more than 24,000 PG&E customers were without power and 1,400 of them lost power early due to high winds.
In San Francisco, California, thousands of residents suffered outages on Monday morning.
The utility admitted to turning off power to about 106,000 customers in the San Francisco area and as many as 361,000 in 36 counties of the state.
Overnight between Sunday, October 25th and Monday, October 26 th, wind gusts in the effected area ranged from 58-mph at the Oakland International Airport to 89-mph in Middletown, California, 91-miles north of San Francisco.
A Red Flag Warning has been in effect in the North Bay Mountains since 11 a.m. Sunday and is expected to last through 5 p.m. Tuesday due to the severe fire conditions. Red Flag Warnings for the coastal regions including the Santa Cruz Mountains and lower valleys were in effect at 8 p.m. on Sunday and is expected to last until 11 a.m. Monday.
A wind advisory took effect at 4 p.m. Sunday through 11 a.m. on Monday. Affected areas included all of the Bay Area, according to the National Weather Service.
Power outages may affect schools in the East and North Bay area. Many Oakland schools are monitoring PG&E forecasts. Oakland Unified School District reports that Chabot Elementary, Community Day, Grass Valley Elementary, Hillcrest K-8, Joaquin Miller Elementary King Estates – including Rudsdale Continuation and Sojourner Truth, Laurel Elementary, and Laurel CDC, Montclair Elementary, Montera Middle School, Redwood Heights Elementary, Skyline High School and Thornhill Elementary.
Many students are attending school remotely from home. School authorizes said that if the power goes out at the students' homes, then they can do work offline and report it back to their teachers the first opportunity they get.
Some schools have announced that they will be closed due to the Red Flag alert and power outages. Information on school closures can be obtained at the Sonoma County Office of Education.
The new round of outages occurs as the state struggles with violent weather and wildfires. There has been a record 4.1 million acres burned so far this year. PG&E has already cut power four times in 2020 to prevent falling wires from touching off blazes in an area where the tinder is dry due to heat and drought. This round of outages is the largest. They stretch across much of the PG&E service territory.
Across Northern California, it has been reported that as many as 4.2 million people are at risk from severe fire conditions, according to the National Weather Service.
Not only PG&E have orders blackouts. Southern California Edison, and Pacific Power have said that they may switch off power to as many as 5,800 customers in Northern California and Southern Oregon on Sunday due to severe wind gusts.
PG&E has taken the highly cautious action of rolling blackouts after its equipment caused a number of California blazes that forced the utility into bankruptcy in 2019. The company emerged from Chapter 11 bankruptcy after paying $25.5 billion to Californians who had fire claims.
As climate change becomes even more of a threat, no one can be sure when the next power outage may occur in their region of the country. As a result, many Americans are buying stand-alone generators that assure that their homes and businesses are powered regardless of the circumstances.
APElectric offers a wide range of stand-alone generators from such manufacturers as Cummins, Westinghouse, Kohler, Briggs & Stratton, Generac, Firman, and Guardian. They have a large inventory to choose from. Many models feature Wi-Fi so that you can monitor and control the generator from anywhere on Earth. Their website also includes a generator sizing calculator and offers information on how to select the proper generator for your situation.
As the threat of power outages increase, it's best to be prepared. Call 847-516-8882 or visit www.apelectric.com and browse their supply of generators. Purchasing one can provide you comfort as times become more uncertain.