Much Of U.S. From The East Coast To The West Coast Suffer Extreme Heat, Blackouts
Jun 09, 2021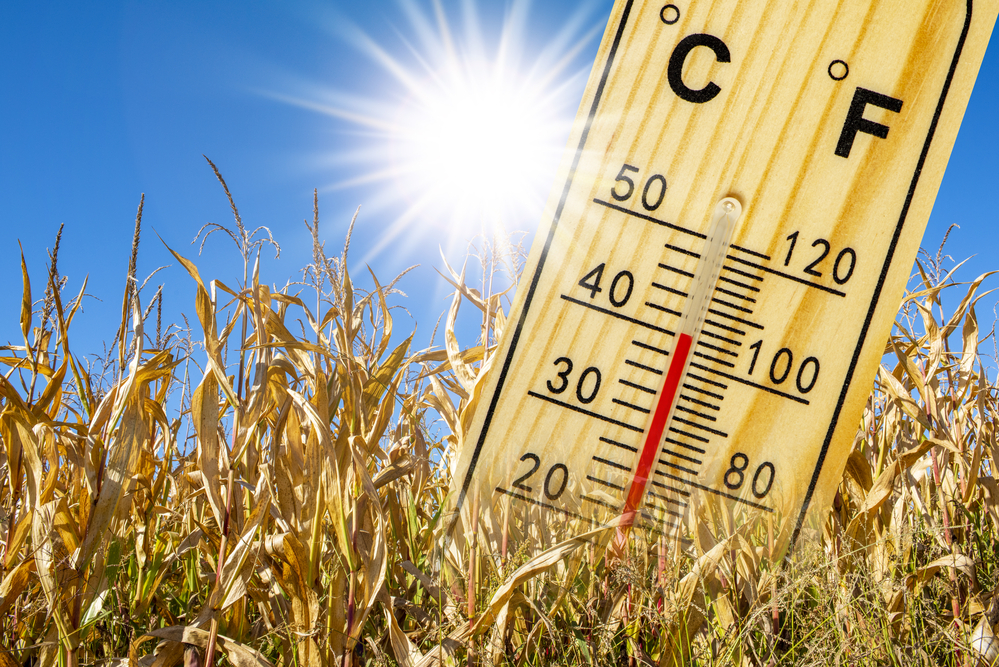 Areas of the U.S. from the west coast to the east coast has experienced extreme and even record breaking hot temperatures that have also cause power outage.
Poweroutages.us reports that major power outages are occurring in:
California -- 18,876
Oklahoma –- 8,667
New York –- 5,718
Michigan –- 3,952
North Carolina –- 3,870
Maryland –- 2,709
Montana –- 2,520
New Jersey –- 1,144
Colorado –- 1,033
Record breaking heat has been reported across the Northeast and Midwest starting on Saturday, June 5th, and continuing through Sunday and into this week.
Newark, New Jersey set a record high temperature of 95 degrees on Saturday. Washington, D.C. achieved a record 92 degrees and Bridgeport, Connecticut, tied its record of 86 degrees.
In the Midwest, Minneapolis broke its record of 99 degrees, Fargo, North Dakota hit a record 100 degrees, and Bismarck, North Dakota reached a record 103 degrees.
Strong storm also pummeled Montana to South Carolina. There were reports of flash flooding in Texas and South Carolina. Through last week there were 25 storms that savaged seven states with wind gusts of up to 70 mph.
On Sunday, June 6th, severe storms traversed across sections of the south and northern Plains.
Six western states, California, Nevada, Utah, Arizona, and Colorado were given red flag warnings for fire risks and wind gusts of up to 40 mph.
A severe thunderstorm hit New York City on Friday, June 4th smacking it quarter sized hail, torrential rain and frequent lightning.
The month's wave of 90 degrees temperatures started on Saturday in Washington, D.C., Baltimore, Philadelphia and Boston.
Residents of Syracuse, New York experience a record high temperature of 94 degrees on Monday, June 7th. Temperatures there are commonly around 75 degrees in a normal June.
At the end of May, Californians were warned of rolling blackouts occurring again this summer. The blame has been put on power grid usage.
More than 800,000 homes and businesses in the Golden State lost power during a two-day period in August 2020. That's when the rolling blackouts began.
To try and prevent rolling blackouts this year, electric utilities have purchased an additional 3,500 megawatts of capacity, including 2,000 megawatts from 4-hour lithium-ion batteries that can store power generated from renewal sources.
No doubt a number of you are probably wondering why high temperatures can result in power outages. The greatest reason is that demand for power spikes during hot days during the summer. In addition, the power generated is overwhelmed by demand from homes, businesses, and factories.
The transmission lines that have to carry the power are just wires and they have limited capability. In fact, their capability drops when they get hot. The problems are compounded by the fact that power lines heat up as a result of carrying a lot of power. The metal conductor in the lines expands, causing lines to droop. If the lines droop too much, it may contact trees and other foliage resulting in a short circuit making it impossible for that line to carry any power. Adding to the problem is that the amount of power the lines carry increases, which results in loss of power and magnetic loss due to the heated wires.
In order to avoid these issues, let us suggest that you purchase a standalone generator that will assure that despite power outages, your home will receive the energy it needs. APElectric overs a large inventory of generators manufactured by some of the countries most popular brands. We urge that you visit the APElectric website to inspect our wide range of standalone generators and reach out to our staff of salesmen to answer any questions you may have concerning the use of and how to select the right generator for your situation.