Massive Snowstorm Hits Northeast
Dec 17, 2020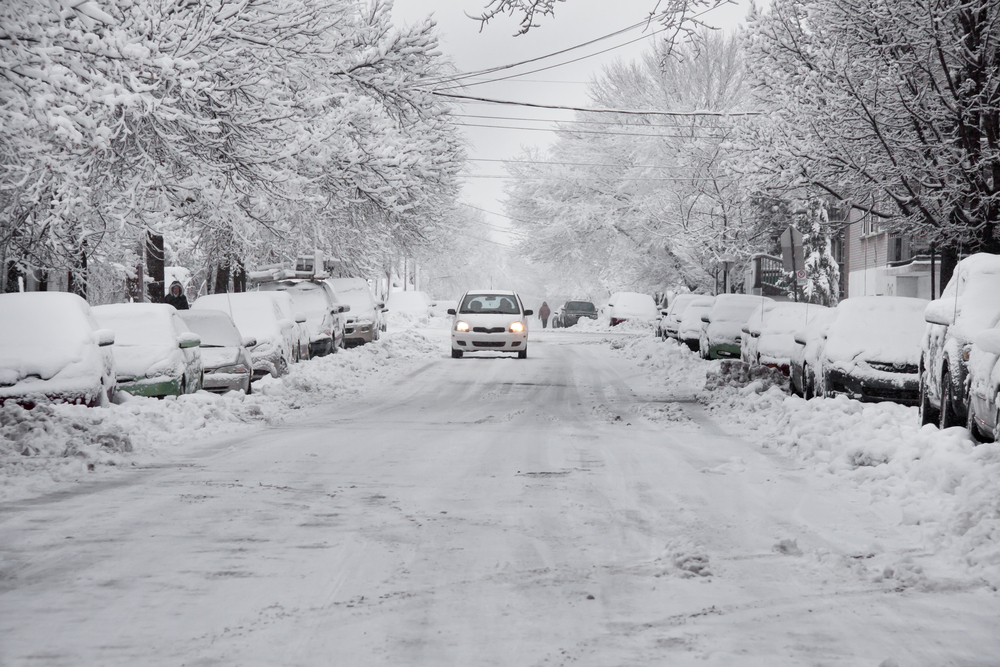 A major snowstorm has affected as many as 60 million Americans in the eastern portion of the United States from northern Georgia to Maine. New York, Boston, and Philadelphia are expecting up to a foot of snow during Wednesday, December 16th through Thursday, December 17th.
Several feet of snow and heavy ice are anticipated to cause power outages throughout the region.
As early as Tuesday night, Pennsylvania governor Tom Wolf and New York May Bill de Blasio were signing disaster emergency proclamations or warning residents to prepare for the worst snowstorm in several years. If predictions hold up, it will be the heaviest December snowfall in New York's Central Park since 2010.
The National Weather Service in Boston forecasted that wind gusts as strong as 50 mph could hit the coast of New England. The storm originated in the Rockies and dumped snow in the southern plains on its way to the east.
Freezing rain is expected along the Interstate 80 corridor and in the mountains of Virginia. Ice accumulation of more than a quarter inch is expected in Roanoke and Charlottesville, and west to Beckley West, Virginia.
The massive storm includes severe wind conditions with some areas along the coast experiencing blizzard conditions and sustained winds of 25 to 35 mph and gusts as much as 45 mph at times.
The National Weather Service cautioned that the harsh weather could adversely affect travel. The New York City Emergency Management Department issued a hazardous travel advisory for Wednesday afternoon and cautioned that the heavy snow and breezing conditions could cause near-blizzard conditions.
Residents of northwestern Virginia braced for snow, sleet, and a quarter-inch of ice. Maryland issued a statewide response for a storm that could dump as much as a foot onto Hagerstown.
Allentown, Pennsylvania was expected to get as much as 18 inches of snow, said forecasters. Harrisburg and Williamsport could get from 18 inches to 2 feet of snow. Residents of the state should expect heavy snow Wednesday evening with snowfall rates of 2 to 3 inches an hour possible.
As of 8 a.m. Eastern Time on Wednesday, more than 520 airline flights had been canceled around the country with the bulk of them is occurring at Washington, D.C.'s Dulles International Airport and Newark, New Jersey's Liberty International airport.
The region south of Washington, D.C. is expected to get far less snow. Washington is forecasted to have a sprinkling of 1 to 2 inches and Baltimore should get no more than 3 inches. The suburbs north of Washington may get three times as much snow.
The snowstorm, named Gail, is more proof that no region of the United States is safe from severe weather. The way to assure that your family is prepared is to purchase a stand-alone generator if you haven't already.
APElectric offers a wide range of stand-alone generators from such manufacturers as Cummins, Westinghouse, Kohler, Briggs & Stratton, Generac, Firman, and Guardian. They have a large inventory to choose from. Many models feature Wi-Fi so that you can monitor and control the generator from anywhere on Earth. Their website also includes a generator sizing calculator and offers information on how to select the proper generator for your situation.
Call 847-516-8882 or visit APElectric and browse their supply of generators.