Lake Mead Continues To Lose Water Jeopardizing Power Generation
Jul 28, 2022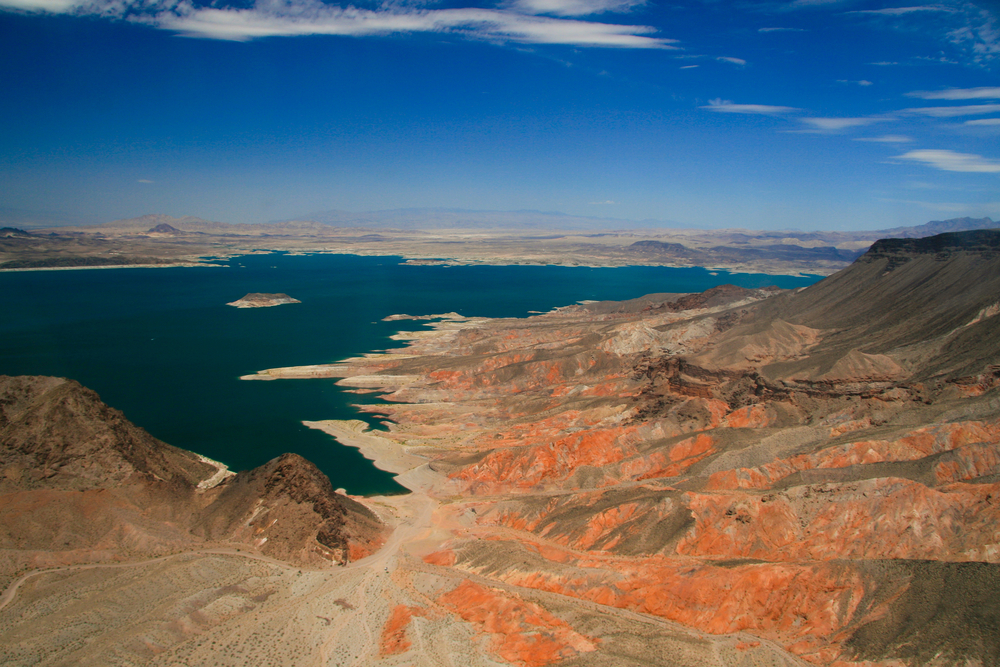 The western section of the United States depends on Lake Mead for the generation of power. However, due to severe drought conditions, the lake has lost much of its water. Recognized as the largest reservoir in the United States, the lake currently has only 27 percent capacity. That's the lowest it's been since April 1937, when it was first filled.
The lake was shaped by the Hoover Dam, which was constructed during the Great Depression between 1931 and 1936. The purpose of its creation is to generate power for use by the western states.
The National Aeronautics and Space Administration (NASA) has been using satellites to monitor the condition of the lake since 2000.
At the end of July 2000, one of the first satellite images confirmed that the water elevation at the Hoover Dam was more than 1,199 feet above sea level. By July of this year, images show that water capacity had dropped to 1,041 feet.
Droughts are not the only threat to power generation by the Hoover Dam. The mineralization of surrounding rivers is also a problem. For example, satellite images in 2021 showed that the Virgin River, which connects to Lake Mead, is mineralized. In 2020, it was completely filled with water.
According to NASA, climate change and severe drought is causing Lake Mead to dry up. Today, it is dangerously close to dead pool status. This is when water in a reservoir drops so low that a dam can't release it downstream. If water levels of Lake mead get as low as 895 feet, then it has achieved dead pool status.
Dead pool status for Lake Mead is still far away, but it could occur during our lifetime. What would it mean to the power grid in the states of Nevada, Arizona, and California? In short, it would be devastating.
In a single year, the Hoover Dam generates about 4 billion-kilowatt hours of hydroelectric energy for use in Nevada, Arizona, and California. That's enough power to service 1.3 million people. However, because Lake mead is losing water, it is producing only 33 percent of its capability.
At least, in the immediate future, Hoover Dam will be providing power. But its ability to do so farther out in time could be in jeopardy if Lake mead water levels continue to drop at an alarming rate.
Mother nature is wreaking havoc on the planet. In order to survive you need to be prepared. One thing to assure that you won't get caught up in a power blackout is to purchase a standalone generator. Today's generators are designed to turn on automatically the moment a blackout occurs.
APElectric offers a wide range of in stock generators manufactured by some of the most popular generator makers in the country. Visit the company's website and review their inventory and learn how to select the right generator for your particular needs.