Ida leaves Louisiana Without Power, Little Drinking Water
Sep 02, 2021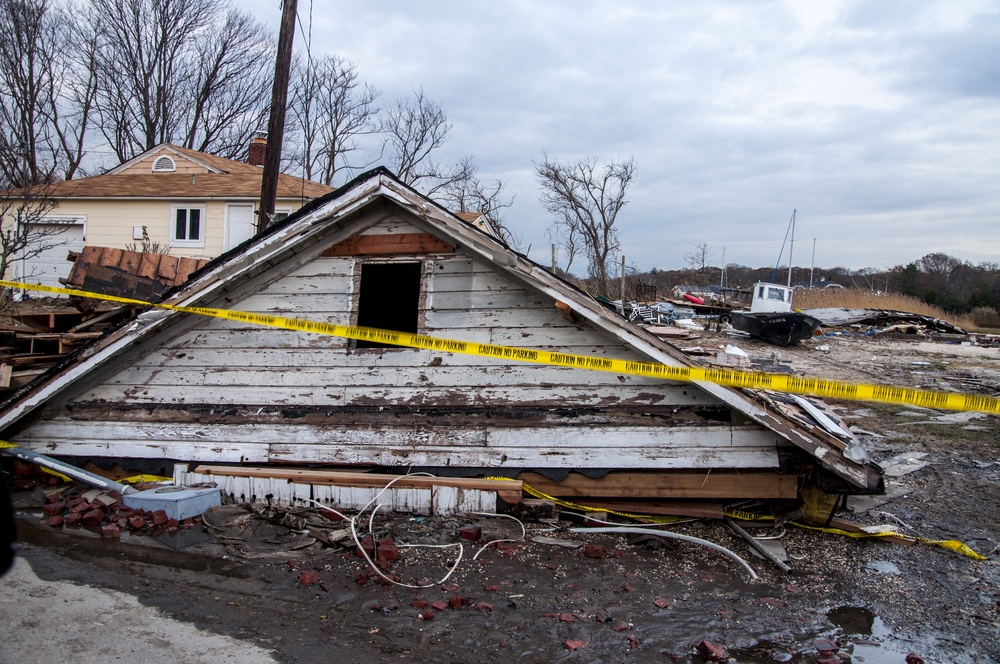 Residents of Louisiana could be suffering weeks, maybe months without electrical power as well as interruption of water from the state's water system in the wake of Hurricane Ida, one of the most powerful storms to ever strike the U.S. Gulf Coast.
About 1.3 million electric customers were without power some 48 hours after the storm made landfall. The power outages have brought business to a standstill in New Orleans. The Hyatt Regency Hotel was still operating, but under a state of emergency and was not permitting customers other then emergency personnel to occupy rooms.
Restaurants, most of which had closed prior to the storm, are bracing for an uncertain future because of a lack of electricity and other essential infrastructure. Ida is already reminding residents of Hurricane Katrina, which wasted New Orleans in August 2005.
It will take weeks to restore electricity in New Orleans and nearby Parishes. Parts of a transmission tower fell into the Mississippi River Sunday night.
Electric utility representatives were warning 440,000 residents of Jefferson Parish that they might be without power for a month or longer.
Some communities outside the levee system including Lafitte and Grand Isle, were struck significantly hard.
Downed trees damaged underground water lines and members of households were forced to boil drinking water or manage with low water pressure.
To make the situation worse, the region was under heat advisories, with temperatures expected to reach as much as 105°F.
Energy company personnel had difficulty evaluating the damage due to widespread flooding and power outages.
As Ida marched into Mississippi on Tuesday, it weakened yet pummeled the state with heavy rain.
The storm left the power grid in Louisiana in shambles with thousands wondering when power would be restored.
New Orleans officials announced seven locations around the city where people could get a meal and be comforted with air conditioning. The city was also using 70 transit buses as cooling sites and set up drive-thru food, water and ice distribution centers.
Some electricity was being supplied on Wednesday, but Entergy didn't know how many homes and businesses had their electricity restored. The utility said it planned to first restore power to "critical infrastructure" including hospitals, nursing homes and first responders.
The storm carved a path through Mississippi, Tennessee, North Carolina, Virginia, Washington, D.C., Maryland, Pennsylvania, New York and New Jersey from Tuesday through Thursday.
More than 600,000 people were left without running water in Mississippi four days after Ida made landfall. More than 30,000 customers were without electricity.
By the time Ida reached Tennessee, it was a tropical depression, but still walloped the state with about 2.5-inches of rain. The Tennessee National Guard was observing water levels in creek beds and under bridges. The rain caused organizers of the Bonnaroo Music & Arts Festival to cancel the event that was scheduled to start on Thursday in Manchester. The rainfall also caused several schools to shutter. The state had already experienced floods a week ago.
Ida reached Virginia on Wednesday causing flash floods that knocked about 20 homes off their foundations and washed several trailers away in the western region of the state.
Sections of northern Maryland were under flood warnings Thursday morning after have rain from Ida was dumped on the state. A tornado ripped through Anne Arundel County Wednesday afternoon, destroying homes and causing power lines to fall.
By Thursday morning much of Baltimore was drenched with 2 to 3-inches of rain. Sections of Allegany, Frederick, and Cecil counties received as much as 6-inches. Flood warnings are in affect in Carroll, Cecil, Frederick, Harford, and Washington counties and a number of rivers and streams are at or above flood stage.
In Rockville, Maryland on Wednesday, water had almost reached the ceiling of basement apartments when rescue crews arrived at an apartment complex. A 19-year old boy died and another person was missing. About 200 people from 60 apartments near Rock Creek were displaced, according to the Montgomery County Fire Department.
A Tornado was believed to have ravaged an area long the Chesapeake Bay.
Torrential rains caused the evacuation of thousands of people after water reached dangerous levels at a dam near Johnstown, Pennsylvania. Utilities reported hundreds of thousands of customers were without power in New Jersey and Pennsylvania.
Rain from the storm pummeled New York City into a state of emergency early Thursday.
New York's FDR Drive, a major roadway on the east side of Manhattan and the Bronx River Parkway were under water by late Wednesday evening. Subway stations and tracks were flooded forcing the Metropolitan Transportation Authority to suspend all service. Subways riders stood on seats in cars filled with water.
The National Weather Service declared its first-ever flash flood emergencies in the area Wednesday night. There was a travel ban in New York City until 5 a.m. ET on Thursday.
The National Weather Service recorded 3.15-inches of rain in New York's Central Park in just a one hour period Wednesday night, surpassing the 1.94-inches dumped onto the Park during a one hour period by Tropical Storm Henri on August 21, which at the time was the precipitation record for Central Park.
As of 11:48 A.M. ET the top areas of outages included:
Louisiana 904,065
Pennsylvania 84,276
New Jersey 60,204
Mississippi 34,199
New York 30,551
North Carolina 6,506
Maryland 4,540
Maine 1,965
Massachusetts 1,577
Alabama 1,440
Virginia 1,390
Georgia 1,266
South Carolina 1,123
(Source: Poweroutage.us)
Hurricanes continue to be a dangerous weather phenomenon that can strike large segments of the United States. Other severe weather events including thunderstorms, severe winter storms, record heat waves and more can cause power outages, deaths, property damage, and more.
Standby generators are no longer a luxury, but a necessity for every region of the U.S. APElectric offers a wide range of standalone generators manufactured by some of the most popular companies in the country. They include Cummins, Westinghouse, Kohler, Briggs & Stratton, Generac, Firman, and Guardian. They have a large inventory to choose from. Many models feature Wi-Fi so that you can monitor and control the generator from anywhere on earth. Their website also includes a generator sizing calculator and offers information on how to select the proper generator for your situation.