Deadly Tornadoes Ravage South And Isolated Areas In Northeast
Apr 04, 2023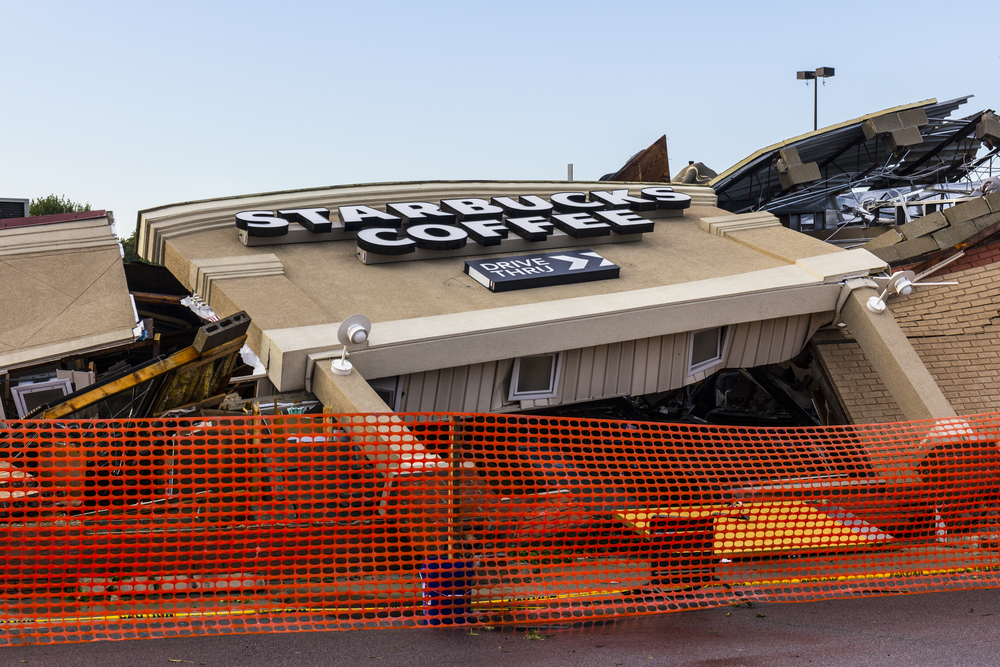 Devastating tornadoes left debris in their wake in Mississippi, Alabama, Georgia, Arkansas, Tennessee, Indiana, Illinois, Oklahoma, Delaware, and New Jersey over the past weekend.
The storm carved a path more than 100 miles long in Mississippi Friday night March 31st. Towns that were hit included Rolling Fork, Silver City, Tchula, Winona and Amory. According to the Mississippi Emergency Management Agency 21 people were killed, dozens were injured, and as many as 2,000 homes were damaged or destroyed.
At least 5 people received minor injuries due to an apparent tornado Sunday morning in Troup County, Georgia. According to the Troup County Sheriff's Office, 80 to 100 structures were damaged and 30 to 40 of them were destroyed. The storm rolled through West Point, on the border with Alabama and LaGrange, about 14 miles to the northeast.
The Mayor-Elect of LaGrange, Georgia said that many people were trapped in their homes and were rescued later.
Another possible tornado left Baldwin County in Central Georgia in ruins. A strip shopping center was struck leaving several stores damaged.
Georgia Governor Brian Kemp declared a state of emergency.
The National Weather Service reported that an EF2 tornado touched down in eastern Lawrence County, Alabama and moved on into Morgan County, causing damage in and around Hartselle.
The Morgan County Sheriff's Office said trees fell onto homes and into roadways. Most of the damage occurred between Danville and Hartselle and in the Morgan City vicinity.
An EF2 tornado touched down in Lauderdale County, according to the National Weather Service. It mostly caused damage to roofs. There were no injuries reported.
In Arkansas, the storm tore a path through the state capital causing roofs to collapse. A tornado damaged the roof of a packed concert venue in Illinois.
Arkansas Governor Sarah Huckabee Sanders declared a state of emergency. She also activated the National Guard.
The roof of a high school in Wynne, Arkansas, a community of nearly 8,000 people about 50 miles west of Memphis, Tennessee, was shredded and windows were blown out. At least four people died.
Fifteen deaths were reported in Tennessee.
Delaware State Police reported one person dead. The storm damaged Bridgeville, Sussex County. Nine were reported dead in one Tennessee county.
There were three deaths in Memphis, Tennessee, two children and an adult died when a tree fell on their home. Tennessee officials warned that the same weather conditions from Friday night's storm is expected to return on Tuesday.
In Belvidere, Illinois, part of the roof of the Apollo Theatre collapsed over about 260 people who were attending a heavy metal concert.
In Keokuk County, Iowa, 19 homes were destroyed and more were damaged on Friday.
More than 530,000 homes and businesses were without power as of midday Saturday, more than 200,000 of them in Ohio, according to PowerOutage.us.
Over the weekend, at least 27 tornadoes were reported. Forecasts warn of more severe storms including tornadoes will strike the south and Midwest.
As of April 4th, the states with the worst power outages as a result of the storms included:
Illinois 21,628
Arkansas 7,976
Pennsylvania 7,480
Ohio 5,171
Virginia 4,851
Tennessee 2,918
Louisiana 2,423
Indiana 1,945
Wherever you live in the United States, you are vulnerable to severe weather that can cause power outages. To protect yourself consider purchasing a standalone generator. APElectric has an inventory of generators manufactured by some of the most popular companies in the market. Visit the company's website for more information.