Winter Storms Plague U.S. From Coast To Coast
Feb 28, 2023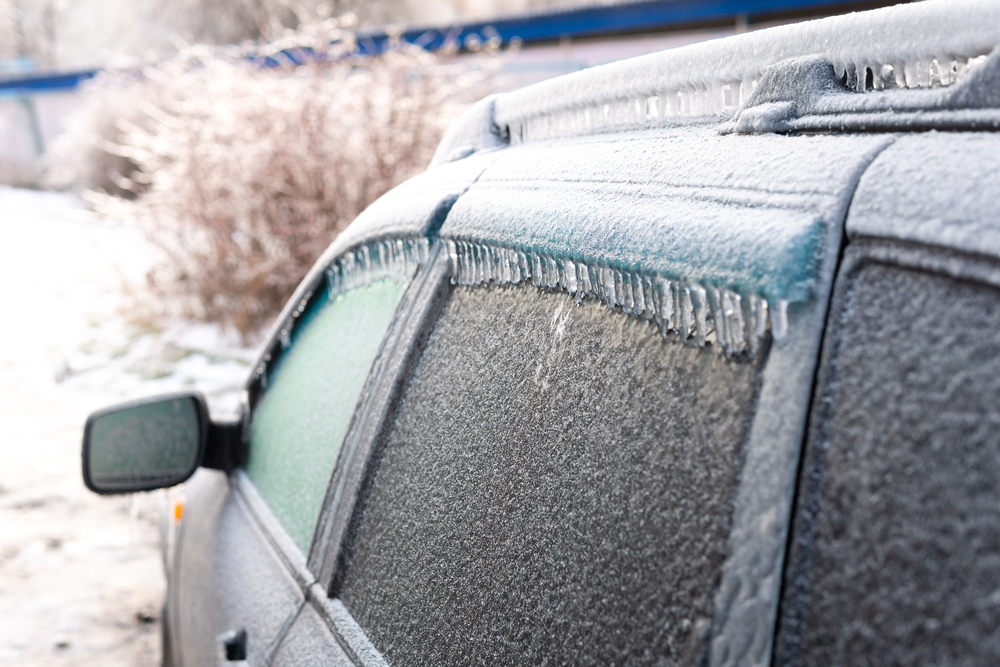 Residents of the Northeast brace for more heavy snow after tornadoes and powerful winds ravaged the Southern Plains. Michigan residents were confronted with a sixth consecutive day without power following a devastating ice storm last week.
The National Weather Service reported that winter storms would continue moving through California through Wednesday after a brief break on Sunday.
Four tornadoes crossed central and northeastern Illinois on Monday, striking suburbs west of Chicago. Damage was restricted to fallen trees and shingles torn from buildings.
Tornadoes and heavy winds clocked at 90 mph battered Norman, Oklahoma Sunday night. The winds knocked trees and power lines, closed roads and damaged homes and businesses around Norman and Shawnee.
Nine tornadoes were reported in Kansas, Oklahoma, and northwestern Texas. One tornado near Liberal, Kansas, damaged more than a dozen homes.
In the West, blizzard warnings went into effect on Monday in the Sierra Nevada Range as more rain and snow moved into California and Nevada.
An avalanche warning was issued for the backcountry around Lake Tahoe, where up to 6 feet of snow was expected over the next two days in the upper elevations and gale-force winds created 5 feet high drifts on the lake in Reno. State offices across northern Nevada and the Nevada Legislature in Carson City were closed due to severe weather.
Authorities in Los Angeles County issued a cold weather alert for valley and mountain areas north of Los Angeles. Overnight temperatures were predicted to drop below freezing for much of the week.
East of Los Angeles, roads to San Bernardino Mountain resorts around Big Bear Lake were closed after snow began to fall there again. Big Bear was critically short on food and fuel after all routes to and from the region were closed. Venice Beach in Los Angeles was also shut down.
The northbound side of Interstate 5, the West Coast's major north-south highway, was shut down due to winter conditions and disabled vehicles. Interstate 80, the major route between San Francisco and Lake Tahoe and Reno was closed because of blizzard conditions.
A state of emergency was issued in one county as a precaution to ensure that necessary resources and equipment could be dispatched if needed.
Winter storm warnings were in effect in parts of the Northeast, including Connecticut, New York, Massachusetts, New Jersey and Rhode Island. Heavy snow was forecast for the area through Tuesday afternoon. The southern New England states braced for the most significant snowfall of the winter.
Residents of Michigan were trying to recover from ice storms and high winds that hit last week. Nearly 158,000 utility customers were without power Tuesday morning, down from more than 800,000 at on point last week.
Meanwhile, residents of the Southern Plains faced severe winds and tornadoes. Wind gusts of 114 mph were reported in Texas and gusts between 70 and 90 mph savaged central Oklahoma. More than 76,000 customers lost power in Oklahoma at the height of the storm Sunday night.
High wind and tornadoes also struck Kansas and Texas.
Several inches to a foot of snow were predicted for the high terrain of Vermont and New Hampshire and parts of Maine and upstate New York.
A dust storm reminiscent of the storms seen in the Great Plains during the 1930s struck the Borderland section of Texas. Wind gusts of 71 mph were recorded at the El Paso International Airport on Sunday afternoon. That ranks as the seventh highest gust measured in El Paso on record dating back to 1878. Severe winds topped 84 mph at an official measuring site at the El Paso International Airport. At the peak of the storm on Sunday more than 39,000 customers of El Paso Electric were without power. El Paso Electric reported power outages in parts of the El Paso-Las Cruces area.
Poweroutage.us reported the worst states without power on Tuesday, February 28 were:
Michigan 157,716
California 58,296
Texas 7,927
Oklahoma 3,463
Pennsylvania 3,316
West Virginia 2,614
Virginia 2,115
New Mexico 1,633
North Carolina 1,366
If there's a lesson to be learned, it is to always be prepared for power outages when severe storms devastate your neighborhood. Ensure against a power outage with a standby generator. APElectric has a wide in stock inventory of generators for sale made by some of the most popular manufacturers in the country. Check the company's website for more information.