Winter Storms Cause 340,000 Outages In California And Northeast
Mar 16, 2023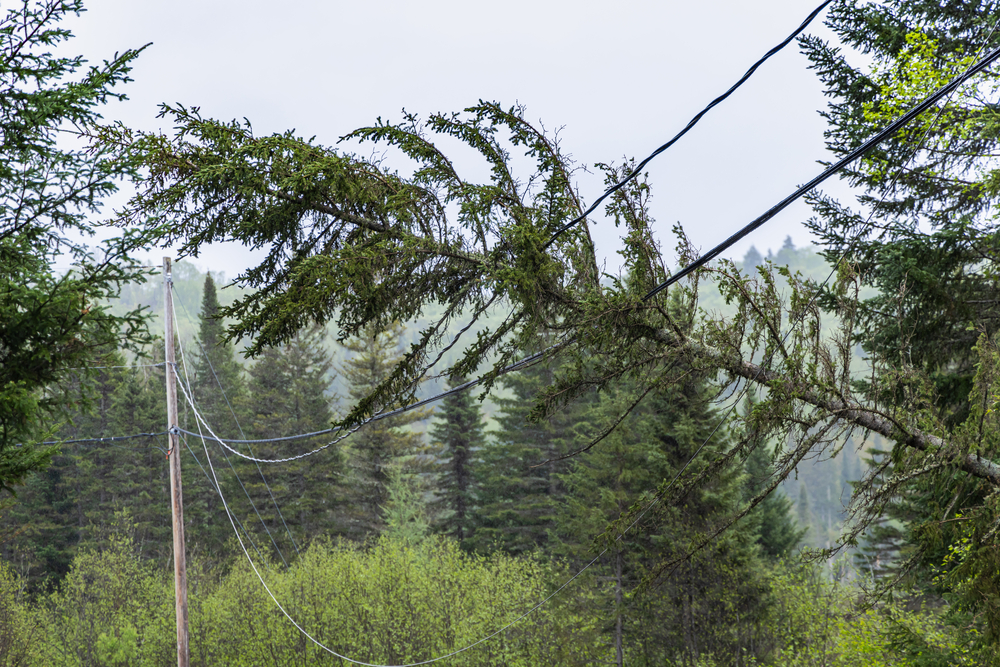 More than 100,000 Californians were without power due to the state's 11th atmospheric river, which has brought torrential rain to the state. An atmospheric river is a long, narrow river in the sky that carries enough water vapors as an average flow of water at the mouth of the Mississippi River. When the river makes landfall, it releases the vapor as rain or snow.
Tuesday, March 14th the deluge set rainfall records in Los Angeles, Santa Barbara and Santa Maria. The downpour continued on into Wednesday before moving east where it threatens 25 million residents of the central US.
Falling trees took down power lines and blocked roads leaving nearly 193,000 homes and businesses without power in Silicon Valley as well as mountain communities including Sunnyvale, Cupertino, and Saratoga.
A temporary delay of flights due to high winds occurred at San Francisco International Airport. Police closed off parts of streets in downtown San Francisco after windows broke on the city's largest buildings.
California Governor Gavin Newsom expanded a state of emergency for 43 of the state's 58 counties as high winds and torrential rain pummeled the state.
Many California cities experienced hurricane-force winds. Wind gusts of 97 mph ravaged Santa Clara County's Loma Prieta, 93 mph at Alameda County's Mines Tower and 74 mph at San Francisco Airport, the National Weather Service reported.
More than 70,000 residents of California fled their homes during the latest atmospheric river. Streets became lakes, levees were breached, and mudslides were threatened.
After this atmospheric river leaves California, another one is expected to strike the Golden State between March 21st and 23rd.
On the east coast, about 70,000 homes and businesses in New Hampshire were experiencing power outages on Wednesday. More than 30,000 were without power in New York, more than 30,000 were without power in Massachusetts, and more than 25,000 in Vermont.
New York, Vermont and Massachusetts received 3-feet of snow. About 160,000 homes and businesses in New York and New England were without power on Wednesday afternoon.
Electricity and natural gas providers in New Hampshire, Massachusetts and Maine reported that restoration of electricity would take multiple days.
More than 25 million residents in the Sothern Plains and Texas will be at risk of severe weather on Thursday. Damaging winds, large hail and possible tornadoes were expected in the Dallas-Fort Worth region.
Nearly 2,000 flights were delayed or canceled in Boston Logan, New York's LaGuardia and New Jersey's Newark airports.
Freezing temperatures shrouded the southeast from Arkansas to the Carolinas on Wednesday and more freezing temperatures were predicted for Thursday for some states. Temperatures as low as the 20s were expected for Georgia, North Carolina and South Carolina.
As of 1:13 PM EDT, poweroutage.us reported that the states with the most blackouts included:
California 56,489
New Hampshire 15,838
Vermont 12,731
Texas 12,333
Arizona 4,861
New York 2,983
Florida 2,439
It is apparent that winter storms are becoming more severe perhaps due to global warming. Whatever the reason, residents are looking for a way to achieve peace of mind when severe weather knocks out power.
Consider the purchase of a standalone generator that will provide your home or business with power whenever the power utilities can't. APElectric has an inventory of generators manufactured by some of the most popular companies in the country. Find more information at the company's website.