Texas Gets Brunt Of Winter Storm That Hit South And Midwest
Feb 02, 2023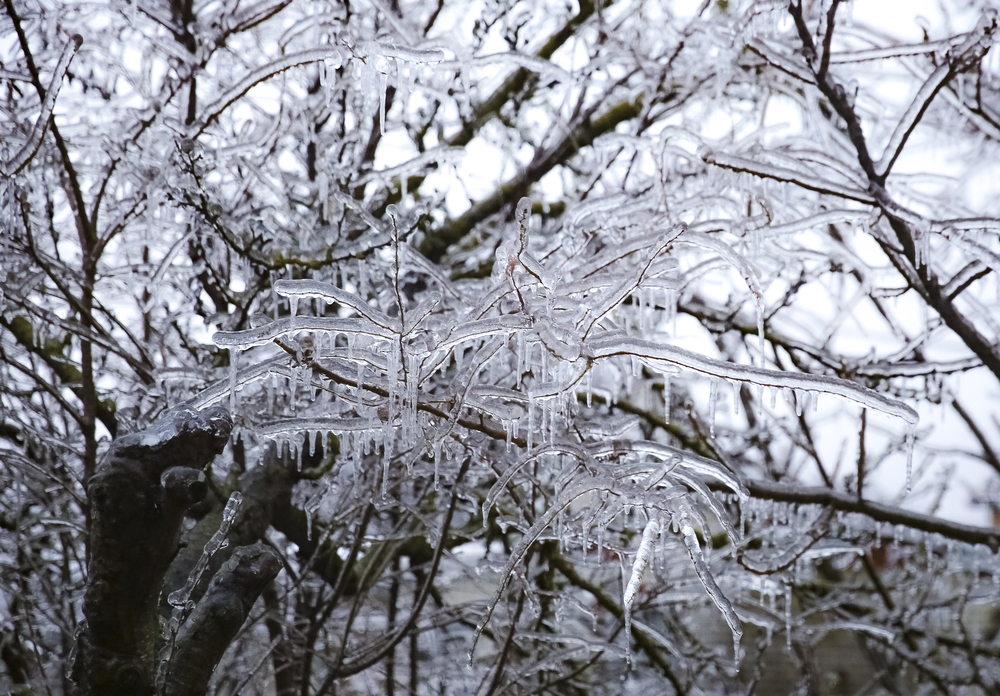 Texas got the worst of a winter storm that struck the Midwest and south on Wednesday. More than 340,000 Texas residents were without power on Wednesday. Other areas affected included the Midwest from Minnesota into Texas as well as Arkansas and other states in the region. Nearly 30 million people from New Mexico to West Virginia have experienced some form of winter weather alert on Wednesday.
Cities under ice storm warnings included Memphis, Tennessee and Little Rock, Arkansas. A number of Texas cities including Dallas, San Antonio, San Angelo and Waco were under winter storm warnings.
Power outages were expected to last for as much as 12 to 24 hours in Austin, the state capital. Ice and fallen tree limbs forced power lines down. A representative of the electric company reported that crews were confronted with icy roads and frozen equipment, which was hampering repairs. They noted that it was difficult to provide an estimate as to when the power would be restored.
Schools across Arkansas as well as Dallas and Austin Texas, and Memphis, Tennessee canceled classes on Thursday.
Parts of Texas were colder than Alaska on Wednesday. The weather service said that the storm should come to an end on Thursday. States in the plains to the Mid-South remained under storm warnings and advisories.
More than 12 million people were still under ice storm warnings and 7 million were under winter storm warnings, the weather service reported on Wednesday. A winter storm warning was in effect until Thursday in east central, southeast and southern Oklahoma.
The wintry conditions caused airlines at LaGuardia Airport in New York to stop flights on Wednesday and Thursday morning and reported average delays of more than 40 minutes. More than 1,300 flights into and out of Dallas Fort Worth International Airport were canceled by early Wednesday afternoon, according to FlightAware. Nearly 400 flights were canceled into and out of Dallas Love Field.
An ice storm warning was in effect until Thursday morning in parts of north and central Texas because freezing rain and sleet were expected.
Nearly half of the Texas power outages were in the Austin area Wednesday afternoon. Although it was expected that Austin temperatures could reach 33 degrees for a few hours, the wind chill will remain in the mid-20s.
By mid-afternoon, fallen power lines forced a section of Highway 35 in both directions to close, according to the Texas Department of Transportation.
An ice storm warning was in effect until Thursday in east Arkansas, north Mississippi and west Tennessee. Weather services in those states warned of sleet accumulations of up to one-half inch. Authorities continued to warn of travel difficulties in the next few days. Interstate 40 in parts of Arkansas was coated in ice on Tuesday.
Concentrated arctic air will attack the Northeast later this week, according to AccuWeather. A shift of the polar vortex is expected to contribute to the cold. Temperatures in some New England states could drop 40 to 50 degrees in the 24 hours before Friday night. Temperatures in Boston could drop to 10 below zero by Saturday morning. Temperatures may drop to 28 degrees below zero in Maine this weekend.
About 100 million Americans will have to suffer below 20-degree temperatures on Friday and 140 million will have to experience that temperature on Saturday.
Hibbing, Minnesota residents will have to endure record breaking cold temperatures of 32 degrees below zero and a wind chill 10-20 degrees colder on Friday.
The states with the worst power outages as of 10:15 a.m. on Thursday, February 2nd, according to poweroutages.us were:
Texas 415,010
Arkansas 61,294
Mississippi 23,188
Tennessee 20,464
No region of the United States is safe from severe weather, which causes blackouts. To be prepared you might want to consider the purchase of a standby generator to assure that a power outage won't affect your home or business.
APElectric offers a wide range of generators from some of the most popular manufacturers in the country. These generators will automatically turn on when a local utility is unable to provide power. Visit the company's website for more information.