Storms And Tornadoes Rock Southern States
Jan 13, 2023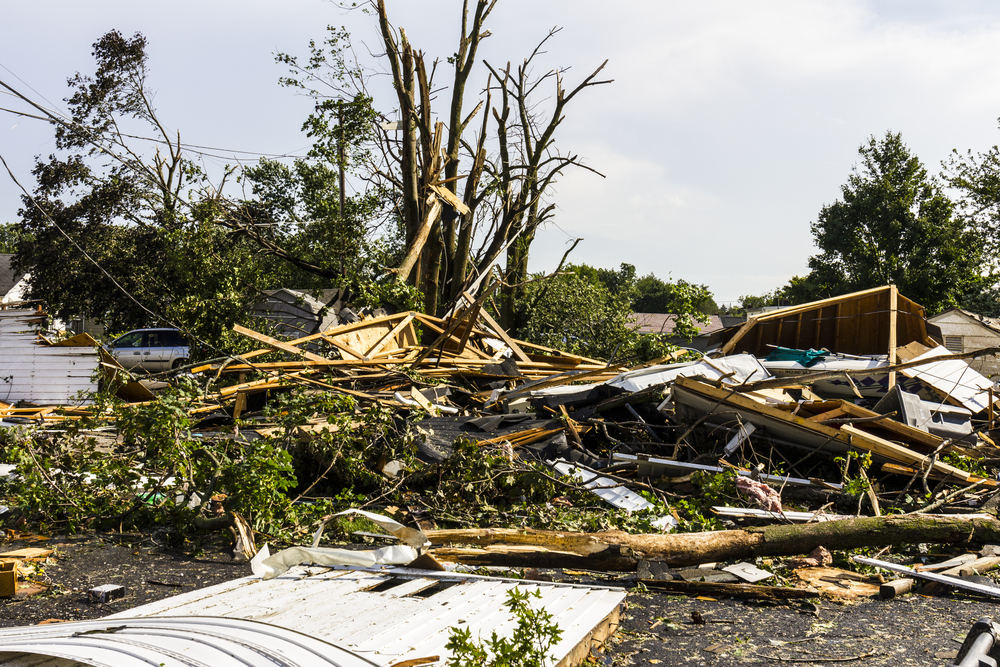 Alabama and Georgia suffered the worst of a winter storm that included tornadoes and severe winds that savaged much of the U.S. south Thursday night. Buildings were destroyed in Selma, Alabama. Members of the city council used light from their cellphones as they met outside to declare a state of emergency. Tens of thousands of electric utility customers were without power across the two states in the wake of the storm. About 40,000 electric customers were without power in Alabama on Thursday night, according to PowerOutage.us. Eighty six thousand customers were without power after the storm in Georgia. About 200,000 customers in the southern region of the country reported power outages
Seven deaths were blamed on the storm, six of which occurred in Autauga County, Alabama, 41 miles northeast of Selma. There were reports that a tornado damaged or destroyed 40 homes. At least 12 people were injured severely enough to be taken to hospitals. Emergency responders cut through downed trees as they searched for survivors.
Tornadoes were reported from Lawrence County in northern Alabama to Mobile County on the Gulf Coast. Tornadoes were also reported from Mississippi through Georgia.
In Georgia, the storm appeared to have knocked a freight train off of the tracks. Authorities in Griffin, south of Atlanta, said that multiple people were trapped inside an apartment complex after trees fell on it. A Hobby Lobby store in the city lost part of its roof.
The Georgia residents without power included 5,675 in Henry County, 1,965 in Liberty County, 1.480 in Clayton County, 826 in Morgan County, 721 in Spalding County, 712 in Coweta County, 664 in Tift County, 580 in Monroe County, 471 in Gwinnett County, and 461 in Butts County.
The storm spawned 33 separate tornadoes, according to the National Weather Service. States affected other than Alabama and Georgia included Mississippi, Tennessee, Kentucky, and South and North Carolina. Authorities in all these states issued tornado warnings. Tornadoes could not be confirmed immediately after the storm and some damage was later blamed on severe winds.
The tornado that struck Selma did damage in the downtown area. Brick buildings collapsed, oak trees were uprooted, cars were tossed and power lines were dangling from poles. One building was damaged by fire, but it was not known immediately if the storm caused it.
The National Weather Service received as many as 36 reports of tornadoes concentrated in Alabama, Georgia, and Kentucky. It also received 200 reports of damaging winds and hail from Mississippi to the Carolinas and as far north as Southern Ohio.
A La Nina and the dew point caused the storm. A La Nina causes parts of the Pacific Ocean to cool resulting in a change in the weather worldwide. It was a factor in making a wavy jet stream that brought a cold front through the region. By itself, this is not enough to cause tornadoes. More moisture is needed. The dew point was twice what it usually is because of unusually warm water in the Gulf of Mexico and that provided the moisture to spawn the twisters.
A confirmed EFI tornado struck Mercer County, Kentucky, according to the weather service. There was also damage in Monroe County that could have occurred due to a tornado.
The Weather Service has published 696 severe thunderstorms and tornado warnings so far this year; the most recorded this early in January.
Severe storms seem to be occurring more often and many are blaming climate change as the culprit. There is nothing you can do to avoid storms. However, there is something you can do to assure that your home and office have power when local electric utilities can no longer provide it. You can purchase a standby generator.
APElectric offers a wide assortment of generators made by some of the most popular generator manufacturers in the country. These generators automatically go on and supply your home with electric power when local utilities can't.
For more information on the generators they offer visit the company's website.