Severe Weather Strikes South During Weekend
Apr 27, 2021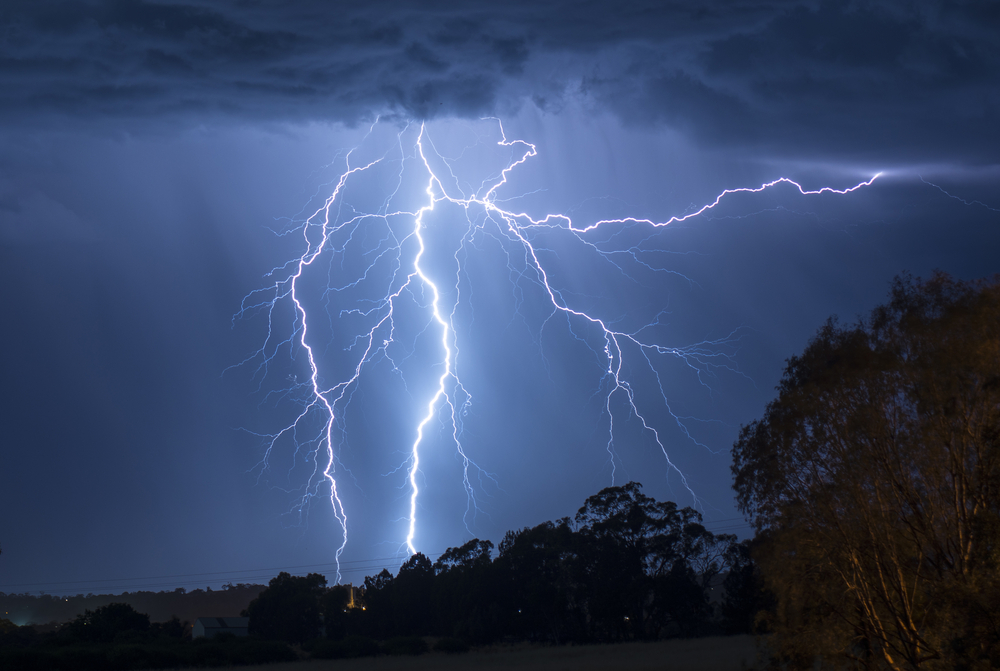 Severe storms extending from parts of Mississippi to the Carolinas ravaged the area with heavy rain and thunderstorms. On Friday, some areas of the Southeast were under freeze warning and frost advisories. Temperatures in several cities dropped to below normal and even record-challenging levels. In Memphis, Tennessee, there were reports of temperatures of 37°F, breaking the old record of 39°F that was set in 1927.
Storms including hail, damaging winds, flooding and tornadoes threaten the region through the first half of the weekend.
Thunderstorms formed across Texas on Friday and at least one tornado struck Hardeman and Wilbarger counties, about 40 miles west of Wichita Falls, Texas.
Hail as large as 3.5-inches in diameter pummeled parts of Foard County, Texas on Friday. Notable size hailstorms also hit Hardeman and Willbarger that ranged in size from 2-inches to about 3.37-inches in diameter, according to the National Oceanic and Atmospheric Administration's Storm Prediction Center.
All told, the National Weather Service received 100 reports of severe weather Friday, extending from Texas to the far western Florida Panhandle.
Saturday, rain and thunderstorms threaten much of the central and eastern Gulf Coast states, and section of the Carolinas.
More storms developed on Saturday that included damaging winds, hail and tornadoes.
There have only been 34 tornadoes reported across the United States so far this April, according to NOAA's Storm Prediction Center, compared to the aver 224 tornadoes for the month.
On Saturday evening storms stretched from the Carolina coast to Jacksonville, Florida before moving offshore.
There were concerns for multiple heavy rain and thunderstorms as well as flash flooding across much of the Southeast. Much of the region is already saturated.
Shreveport Louisiana and Jackson, Mississippi achieved more than their normal rainfall this April.
Early Friday, the Ouchita River at Felsenthal Lock and Dam in Arkansas was at minor flooding stage as well as several other locations across the region. This includes multiple spots along the Mississippi River between Louisiana and Mississippi.
Much of Louisiana to Alabama and the Florida Panhandle received 125 to 300% of normal rainfall over the last 30 days.
More severe weather is expected for next week in southern parts of Tornado Alley, a zone from Texas to South Dakota. Severe thunderstorms to the eastern plains into the central Gulf Coast are expected for Tuesday and Thursday.
It is apparent that no matter the season, every section of the United States is vulnerable to severe weather. For peace of mind, you should consider the purchase of a standalone generator that can supply power to your home if power outages occur in your area during these storms.
Visit APElectric for information on the generators we carry. Our inventory includes generators manufactured by some of the most popular brands from Generac to Kohler and Cummins to Briggs & Stratton.