Severe Weather, Fires Confront Several Regions Of U.S.
May 13, 2022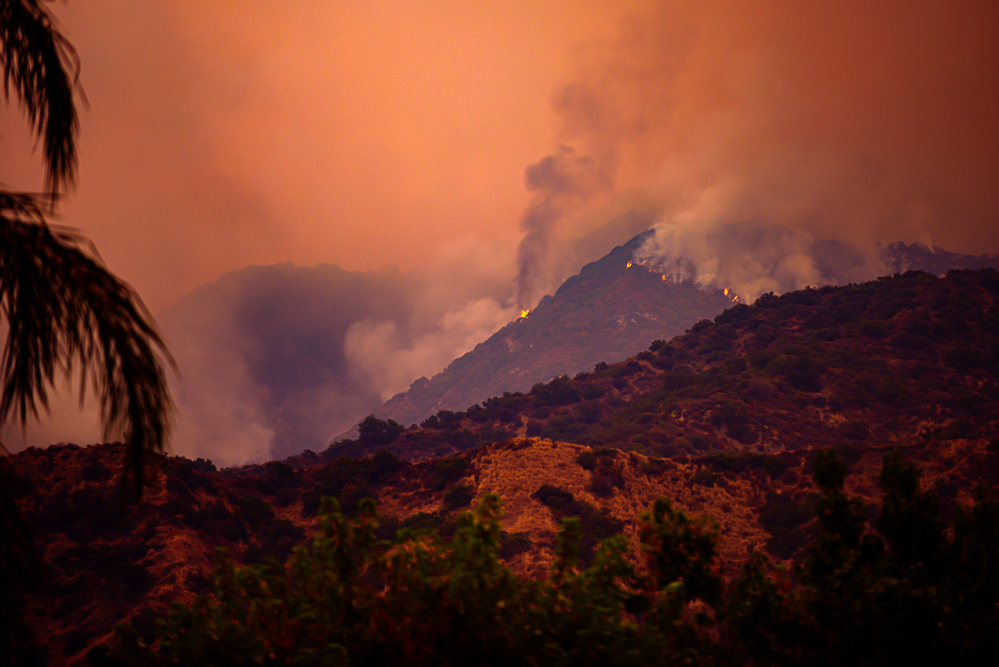 A record heat wave, severe storms, and wildfires may be causing power outages in specific areas of the United States in the next few days.
A heat wave that parched Texas is expected to expand into the central and Northeastern regions of the country.
Temperatures are expected to exceed 100°F will affect millions of Americans from Main to Texas. More proof that the earth is affected by extreme climate change.
According to AccuWeather, the heat wave will generate temperatures that are 15-25 degrees above normal. For many areas, temperatures this high have not been experienced since September or August of last year.
Last Saturday May 7th, sizzling heat toppled records in Del Rio, San Angelo, and Abilene, Texas. Temperatures reached a high of 112°F in some locations. At the end of last weekend, San Antonio achieved its earliest consecutive 100° days on record, according to the Weather Channel. The affects of the domineering temperatures have been made worse by smothering humidity.
As the oppressive heat pushed north and east from the Great Plains, daytime temperatures in cities like Chicago were hotter then Death Valley, California.
Although it is true that it is difficult to prove that the early season heat wave is caused by climate change, the growing frequency has been linked to the buildup of greenhouse gases in the atmosphere. In addition, average temperatures have continued to rise due to climate change. A study performed last wear concerning record-breaking heat waves in the Pacific Northwest concluded that it was "virtually impossible" that the heat waves would occur without human-caused climate change.
These high temperatures usually occur in late June or Early July, not May.
Severe Weather In Minnesota
Meanwhile, damaging winds, heavy rain and tornadoes have struck Minnesota causing the death of one person.
Power was cut off to tens of thousands of homes and business across southern Minnesota on Thursday, May 12th. Storms the night before caused outages to more than 75,000 electric utility customers.
Severe weather that included hail, high winds and tornadoes struck the Dakotas, Minnesota, and other sections of the Midwest on Thursday.
Torrential rains caused flooding on some streets and highways in Minneapolis and St. Paul, Minnesota. Shakopee, Minnesota was pummeled with hail the size of golf balls. Weather spotters claimed that several tornadoes touched down as the storms moved through southern Minnesota.
Wildfires in New Mexico, California
Wildfires continued to plague the state of New Mexico. The flames spread toward mountain resort towns in the northern region of the state causing authorizes issue warnings and calling for more evacuations.
In California, a wildfire that began on Wednesday, May 11th, on the cost of Southern California spread into coastal bluffs where multimillion-dollar mansions are located. At least 20 homes were destroyed, according to fire officials. The flames were made worse due to gusty ocean winds. However, the blaze was dying down Wednesday night.
A fire in Laguna Niguel charred nearly 200 acres and the wind pushed embers into palm trees, attics, and dense, dry brush on slopes and steep canyons that had not burned for decades.
As night fell on Thursday, fire officials in New Mexico reported fast moving flames along the eastern front of the Sangre de Cristo range on the southern end of the Rockies and were heading northeast away from Taos, the region's biggest city.
Aircraft attempted to drop retardant on the fire despite wind gusts that in some areas was more than 45 mph. Evacuation orders were reduced along the southern flank of the fire near Las Vegas, New Mexico.
Crews were ordered to join more than 1,800 personnel firefighters. It was expected that conditions would turn more favorable by this weekend if crews hold their ground through another red-flag warning that expanded into Thursday evening. The towering swirl of smoke from the fires could be seen hundreds of miles away on Wednesday.
The fire had previously scorched a forested area that many rural residents held sacred. Many homes were lost that have been own by families for generations.
Crews were battling a smaller fir near Los Alamos National Laboratory, a government facility for nuclear research.
A federal disaster already has been declared due to the fires. The fires are partly the result of a preventative fire that escaped containment on April 6. It was set to clear brush and small trees that could have served as fuel for the fires. That fire merged with another wildfire several weeks later.
According to poweroutages.us, as of 9:21 a.m. eastern time the top areas of outages included:
Minnesota 52,028
South Dakota 17,884
California 4,240
You never know what kind of catastrophe will arise that could affect your ability to get energy from local electric utilities. For peace of mind, you should consider purchasing a standby generator to assure that you and your family as well as your business are always powered up.
APElectric offers a wide variety of standby generators that are designed to protect your consumer electronic products from harmful spikes. Many of the generators include Wi-Fi so that you can control and monitor your generator with a smartphone from wherever you are. Visit the company's website for more information.