Severe Christmas Storm Affects Millions In U.S. During Christmas Week
Dec 27, 2022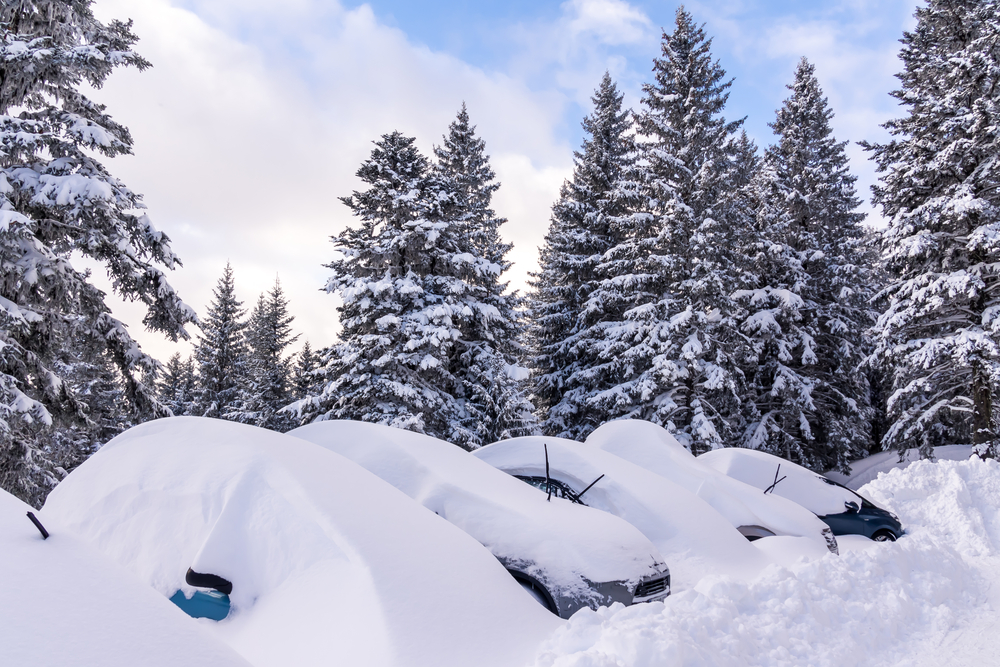 A severe winter snowstorm with severe cold temperatures and snow entangled most of the United States the week of Christmas. About 12 states experienced blizzard warnings. North Dakota, South Dakota, Minnesota, Iowa, Indiana, Michigan, Nebraska, Wisconsin, and New York were some of the states impacted.
Almost two-thirds of the U.S. population was under either a wind chill warning or wind chill advisory from Wednesday, December 21st through Saturday, December 24th.
One and half million people were plunged into darkness. Many areas in the mid-south and Carolinas had to endure managed power cuts to avert the total failure of the grid. The Tennessee Valley Authority was one of many electric providers to initiate rolling blackouts.
More than 16,000 flights were canceled from Thursday, December 22 to Christmas day. Several airports were shuttered.
Those who used their cars to transport them during one of the busiest travel days of the year were stranded. The storm was so bad that many first responders had to be rescued.
The storm brought with it record low and record low maximum temperatures in the northern Plains early in Christmas week. The frigate cold spread southeast over time.
Residents of Casper, Wyoming witnessed the state's lowest temperature in history – minus-42 degrees. On Christmas Eve, much of the East Coast between New York and Florida also witnessed a record fall in temperatures. Sleet fell in a few areas in Florida. Temperatures plummeted to the 40s. Miami had a high of 50 degrees, the coldest on record for the date. Wind gusts of 71 mph occurred with heavy snow falling. Numerous gusts were greater than 60 mph resulting in zero mile visibility.
Wind gusts of about or above 50 mph were recorded in many localities around the country, including Washington, D.C., New York City, and Boston. Winds gusted up to 64 mph in Providence, Rhode Island.
Cities with the most snowfall included:
Baraga, Michigan 42.8 inches
Watertown, New York 34.2 inches
Reliance, Wyoming 22 inches
Grand Rapids, Michigan 19.3 inches
Eldora, Colorado 13 inches
There were places that experienced a 75- degree swing in temperatures. In Denver, the temperature plunged from 51 degrees on Wednesday to minus 24 degrees on Thursday, one of the biggest dips on record. Wind River, Wyoming experienced a temperature swing of 33 degrees to minus 38 in 24 hours. There were 24-hour temperature dips of up to 50 degrees in some locations.
Elk Park, Montana saw a dip in temperature on Thursday of minus 49 degrees. There was a temperature difference of 135-degrees.
More than 11,000 flights within, into or out of the United States were delayed or canceled Friday, December 23rd.
The regions that experienced the worst power outages as of Wednesday, December 21st included.
Mid-Atlantic 382,517
New England 357,359
Southeast 313,577
South 268,393
Great Lakes 88,716
Pacific 33,677
Midwest 10,509
According to poweroutage.us, the states with the worst power outages on December 23rd, included:
Maine 160,342
North Carolina 158,150
Virginia 140,936
New York 111,027
Pennsylvania 106,285
Connecticut 106,008
Texas 82,161
South Carolina 77,602
Georgia 72,498
Ohio 66,562
West Virginia 25,572
Kentucky 13,772
Louisiana 13,364
And as of Christmas Eve, the poweroutage.us tally was:
North Carolina 369,912
Maine 221,984
Tennessee 216,175
South Carolina 72,792
New York 66,956
Poweroutages.us noted that the worst states for power outages the day after Christmas included:
Washington 67,375
Maine 18,146
New York 16,443
It should be apparent that a severe weather or other natural event can hit anywhere in the United States. It's best to be prepared for the worse. To be prepared, you should consider the purchase a standby generator. APElectric offers a wide variety of generators that include such features as instant power the moment the local electric utility ceases to deliver power, Wi-FI, so you can monitor your generator from anywhere, and protection features to assure no damage occurs to your consumer electronics products.
For more information, visit the company's website.