Remnants of Hurricane Agatha Could Threaten South Florida
Jun 01, 2022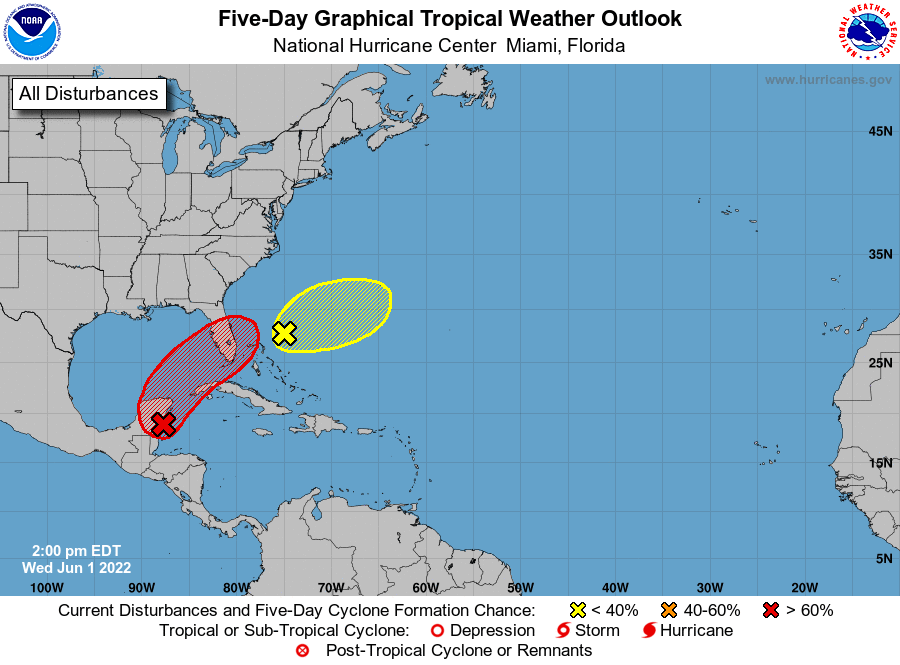 The first hurricane of the 2022 Atlantic hurricane season struck off the southern Pacific coast of Mexico on Sunday and quickly gained strength as it headed towards a stretch of tourist beaches and fishing towns.
The storm made landfall as a Category 3 hurricane Monday afternoon or evening near Puerto Escondido and Puerto Angel in the southern state of Oaxaca. The region hosts tourist resorts including Huatulco, Mazunte and Zipolite.
By late Sunday, the hurricane has maximum sustained winds of 110 mph, just one mile under the level of a Category 3 hurricane, according to the U.S. National Hurricane Center. The Hurricane Center warned that the hurricane could have winds of 120 mph when it made landfall.
A hurricane warning was in effect between the port of Salina Crust and the Lagunas de Chacahua.
Remnants of the hurricane could have an impact on south Florida. It was heading for Miami-Dade, Broward, and the Florida Keys bring very heavy rain about three days prior to arrival.
Agatha quickly lost strength over Mexico. By Wednesday morning, only a broad and complex area of lower barometric pressure was left.
The low-pressure system is expected to move northeast into the southern Gulf of Mexico overnight and into Thursday.
The southern Gulf of Mexico was experiencing temperatures 2.7°F hotter than normal. So the system could refuel and become a regenerated tropical storm. However, it isn't expected to become a major storm and will remain more than a depression or low end tropical storm due to strong westerly winds in the upper atmosphere traveling between 25 and 50 miles her hour. The wind shear will prevent the disturbance from stacking up and strengthening rapidly.
If it does make landfall in Florida, it would generate much precipitation. However, areas east and south of the center could experience flash floods. The worst of it could be in Sarasota and Port St. Lucie.
Miami-Dade, Broward and the Florida Keys could receive heavy rain, at least according to forecasts that are three days earlier then the expected landfall.
If the remnants of the storm gain strength in the southeastern Gulf of Mexico, it could gain tropical storm statue and will be named Alex. The National Hurricane Center gave it an 80 percent chance of forming as of early Wednesday.
Severe Thunderstorms Plunge Thousands Into Darkness In Michigan
Meanwhile a severe thunderstorm hit Wayne County in Michigan on Wednesday with wind gusts of up to 60 mph and lightning strikes.
As of 2:23 p.m. Eastern Time poweroutages.us noted that 46,292 electric utility customers were without power. Outages have been reported in Sumpter Township, Romulus, and Lincoln Park.
Poweroutages.us also reported that more than 12,860 electric customers were without power in California due to wildfires. The fires were located in Napa County and was said to be 15 percent contained. CAL Fire called for residents to evacuate.
With all sorts of problems causing power outages from hurricanes to fires, it is best for peace of mind the consider purchasing a standalone generator for your home or business.
APElectric has a wide variety of generators available from some of the major generator manufacturers in the country. For more information visit the company's website.