Intense Heat Wave Continues Over Northwest And Northeast U.S.
Jun 30, 2021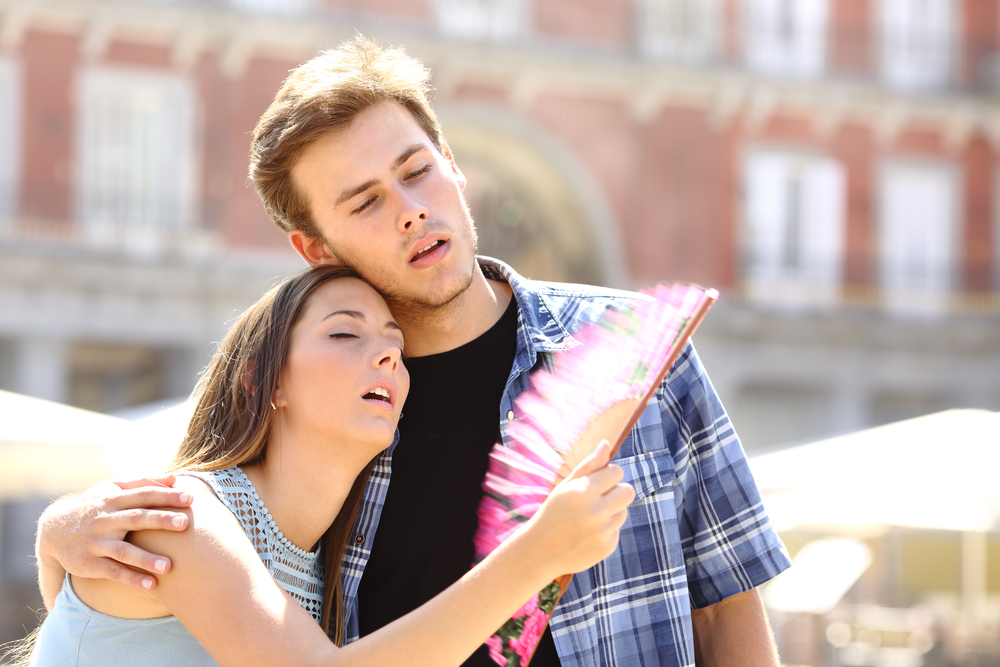 Massive rolling black outs continue in the northwest U.S. due to a record setting heat wave. As many as 12 people die in Washington and Oregon possibly due to the intense heat. One power utility is imposing rolling blackouts due to a heavy demand.
The dangerous heat diminished somewhat in the Seattle and Portland area on Wednesday, June 30 after a few days of record breaking scorching temperatures of more than 100°F. However, Tuesday morning Spokane, Washington and several towns in eastern Oregon as well as cities in Idaho experienced temperature spikes.
According to the National Weather Service, temperatures reached 109°F on Tuesday in Spokane, the highest temperature ever recorded there.
Avista Utilities, which supplies power to about 340,000 homes and business in the Northwest, admitted to 9,300 blackouts in Spokane on Monday and more blackouts were expected in the city of 220,000 inhabitants.
The Vice President of Avista explained that the company tries to limit outages to about one hour per customer.
Seattle as well as other cities in Washington State broke historical records over the weekend. Temperatures were reported to have climbed to more than 100°F.
An Avista spokeswoman said that about 2,400 customers were without power as of 2 p.m. Tuesday, June 29th. Customers were warned of the outages before they occurred, she added. She said that the outages were due to distribution trouble and was not caused by a lack of electricity in the system.
Temperatures in several cities in Idaho achieved 100°F on Tuesday. Lewiston, Idaho suffered the worst with temperatures reaching 115°F.
The sizzling heat appeared on Monday, June 28th and may continue to smother the region for a total of six consecutive days.
According to PowerOutage.US more than 30,000 customers across Washington and Oregon were without power.
The heat wave is expected to affect more than one utility in the region. The blistering heat threatens to blow transformers, strain power lines and break down other equipment over time. During a 10-day heat wave across California in 2006, utilities lost more than 1,500 transformers. Each transformer serves on neighborhood.
Portland, Oregon authorities reported that the city's streetcar system was suspended. The Seattle Sound Transit System announced that their trains would operate at reduced speeds.
A massive heat dome is being blamed for the record-breaking temperatures. A heat dome is a roof-like affect of warm air built into a very wavy jet stream with extreme ripples. When the jet stream becomes too wavy and lengthens, pressure systems pinch off and are stalled in places they typically would not be.
In the case of this current heat dome over the Northwest, the ridge of high pressure, which is the dome itself, is stuck over the Pacific Northwest. It is blocking the atmosphere so weather doesn't move. The blockage is called an Omega block because it looks like the Greek letter Omega. The hot air is assembling inside.
The worst of the heat extends from British Columbia in Canada south into Washington State, Oregon, Idaho, Montana, and California. Lytton, a town in British Columbia, reached a temperature of 116°F last Sunday, June 27th, a Canadian record.
Portland, Oregon reached a record 108°F on Saturday, June 26th. On Sunday, a new record was set when the temperature achieved 112°F. On Monday afternoon, the temperature record was broken again when it reached 115°F. It's possible that this record could be broken on Tuesday or later in the week.
Seattle also had successive temperature records busted on consecutive days. An all-time record of 104°F was reached on Sunday. That record was broken on Monday when the temperature reached 108°F.
An expected break in the heat wave is predicted for the coastal regions of Washington State and Oregon as well as Seattle and Portland on Tuesday. Temperatures are expected to fall to the 90s. Still, record-breaking heat is expected to continue all week in the interior sections of the Pacific Northwest.
The media is referring to the weather effect as a "once-in-a-millennium heat dome."
Meanwhile, the Northeast of the U.S. is experiencing its own heat wave with temperatures reaching in the 90s and beyond.
Temperatures are predicted to remain in the 90s in several big cities in the Northeast through Wednesday, June 30th.
An excessive heat warning is in effect in Philadelphia through Wednesday evening, according to the National Weather Service. They forecasts that the heat index value will reach as much as 105°F. The heat index is how the temperature feels when the humidity is combined with the air temperature. The Weather Service warned that an extreme heat and humidity increase could cause heat-related illnesses, especially for people working or doing activities outdoors.
The heat wave in the Northeast is expected to break later this week, said a spokesman for AccuWeather. A southwest dip in the jet stream and a cool front is expected to shift into the Northeast causing the heat wave to break on Wednesday.
Extreme heat and cold, thunderstorms, snowstorms, hurricanes, floods, Mother Nature has a way to come up with a myriad of ways to cause power outages. No matter where you live, it's best to be prepared.
APElectric is offering a wide range of generators from some of the most popular manufacturers in the country. If you're in the market for a new standby generator with all the new tech features that makes managing it so much easier, visit the company's website.