Drought, Sizzling Summer Temperatures Threaten Hydroelectric Power Plants In California
Jul 05, 2021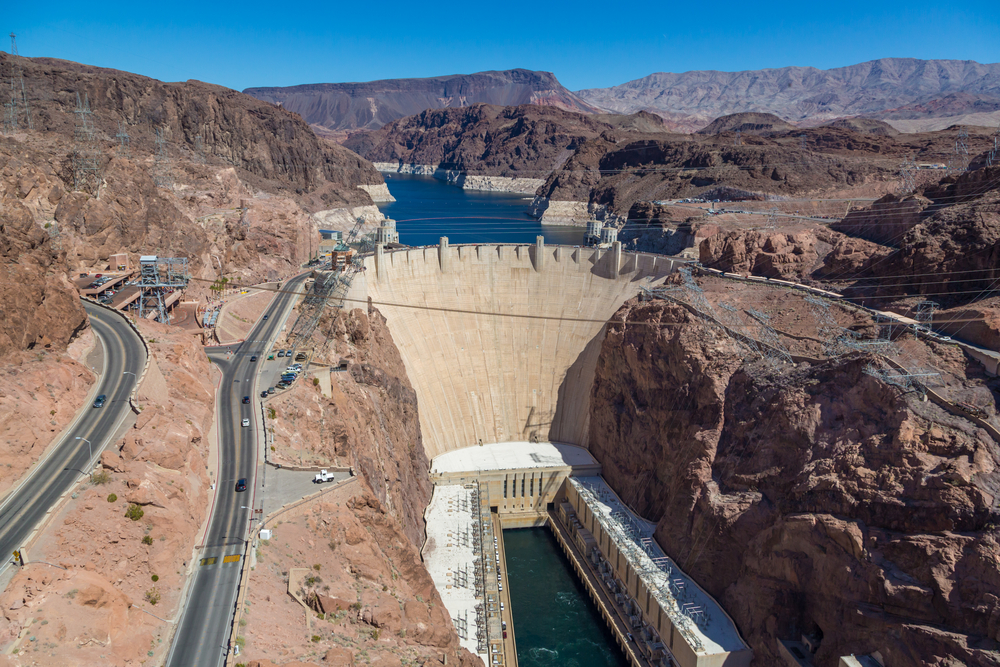 The sizzling high temperatures that have caused rolling blackouts in California and a drought that has reduced the water levels at reservoirs and lakes, threaten the ability of hydroelectric power plants from generating energy come late summer.
Some of the state's largest reservoirs are at record low levels due to a dry winter and spring, a reduced snowpack in the mountains, lack of precipitation, and devastatingly high temperatures.
According to the California Department of Water Resources (CDWR), which operates eight major hydroelectric facilities, the reservoir system that supplies water for the plants has lost an unprecedented amount of spring runoff totaling 800,000 acre-feet, enough to supply more than one million households for a year.
The CDWR also reports that hydroelectric power plants are acting with nearly 30 percent of their 10-year average generation. Much of the water that helps the hydroelectric power plants are in other states besides California. This accounts for 16 percent of the California plants' ability to generate electricity, according to California data.
The current heat wave, which has been causing rolling blackouts, puts the state in a spot in which it needs all the electricity it can get. The margin of error is thin when it comes to balancing supply and demand. As a result, any reduction in generation capacity can pose a significant threat.
Meanwhile, stream flow predictions for Utah, Wyoming, Colorado, New Mexico, and Arizona are among some of the five driest on record, according to the National Oceanic and Atmospheric Administration.
Lake Powell gets its water from the Colorado River and the amount it is projected to receive is only 25 percent of normal between the months of April and July. Lake Powell supplies water to Lake Mead, which helps the Hoover Dam generate power. The Dam is one of the Country's largest hydroelectric power facilities. It can produce enough power to serve about 1.3 million people when conditions are right. Nearly 23 percent of its power outlet serves Nevada, and 19 percent serves Arizona. More than 50 percent of the dam's electricity generation goes to Southern California.
Hoover Dam's current generation capability is 1,567 megawatts. That's down 25 percent from its peak of 2,074 megawatts, according to the Bureau of Reclamation.
Water levels at Shasta Lake, California's largest reservoir, has dropped to 41 percent of capacity.
The Federal Energy Regulatory Commission, which supervises the North American Electric Reliability Corporation, a nonprofit entity, cautioned that the grid stability all across the west is a major concern for the summer. Supply and demand levels for electricity for the state is expected to be at levels similar to 2020.
In Northern California, Lake Oroville's water levels are so low that by late summer a key hydroelectric plant nearby won't be able to generate any power. The water level in the Lake is about 700 feet above sea level. If it continues to drop at the current projected rate of 645 feet, there will not be enough water to continue operating the nearby Hyatt hydroelectric power plant by August or September.
According to the CDWR, if lake levels fall below the current rate of 645 feet, the generation of power at the Hyatt power plant will have to shut down due to lack of sufficient amounts of water necessary to turn the plants electrical generation turbines.
Pacific Gas And Electric Corp. (PG&E), an electric and gas utility that serves nearly 16 million customers in Northern California and operates one of the state's largest hydroelectric systems, has had to cut back its use of water during last spring with hopes of keeping reservoir levels higher in anticipation of a hot summer. The utility has said that it is prepared to depend on other forms of electricity generation including wind, solar, and gas-fired plants.
The Bonneville Power Administration, a federal agency that sells power from 31 hydroelectric power plants scattered around the Pacific Northwest, reports that water levels have fallen to 85 percent of average across the network. The agency warns that its ability to export power to other regions including California could be limited.
Whether the problems of extreme heat or drought is or is not blamed on global warming, the country is under threat of losing some if not all of the power generated by the electric grid. It sounds like a major catastrophe, but it doesn't have to be. Help is available through the use of standalone generators. These generators can run a home or office electricity needs for a long period of time. If you use a generator that taps into the natural gas line that supplies your home's electric appliances, then it can provide power even longer.
APElectric is offering a wide range of standalone generators manufactured by some of the most popular brands in the country from Briggs & Stratton to Generac. Visit the company's website to review what is available. Check out the high tech characteristics many of these generators feature. The site also offers a calculator that assists you in selecting the proper generator for your situation.