Bracing for Hurricane Lee: Category 5 Fury and the Essential Role of Home Backup Generators
Sep 08, 2023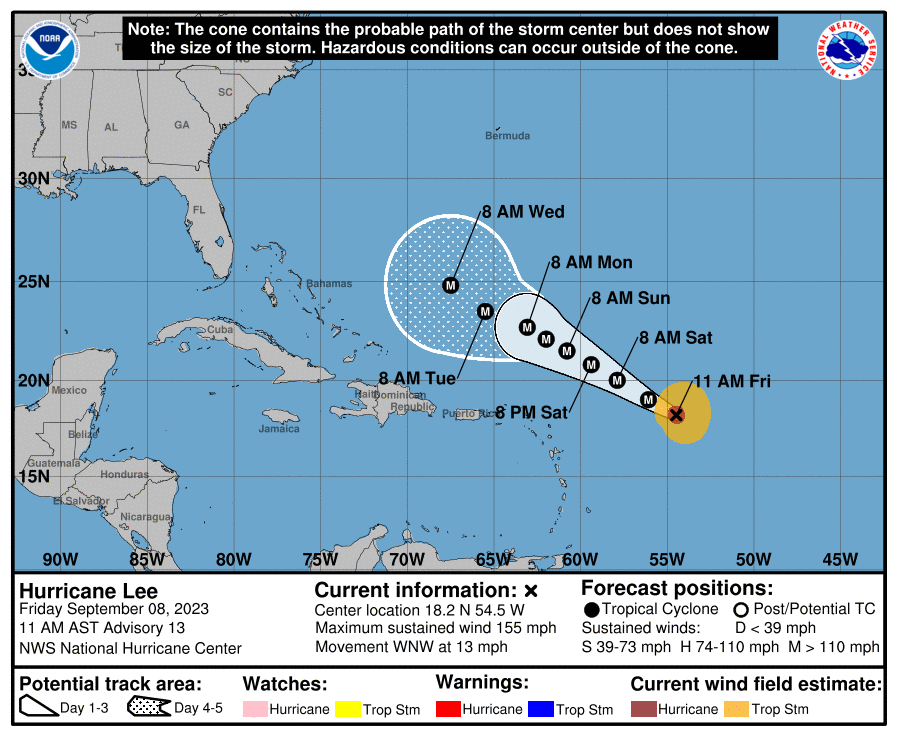 With Hurricane Lee intensifying rapidly, marking itself as a rare Category 5 phenomenon, the communities along the northeastern US coast, Bermuda, and Atlantic Canada are on high alert. During such unpredictable times, one cannot stress enough the significance of being well-prepared to face the storm. One crucial aspect of hurricane preparedness is ensuring a constant power supply to keep the lights on and maintain essential home functions. Investing in a home backup generator can provide peace of mind, safety, and comfort, safeguarding your family from the severe inconveniences a power outage can bring during a storm.
A Closer Look at Hurricane Lee's Progress
Currently, Hurricane Lee maintains a powerful presence with sustained winds clocking at a frightening speed of 165 mph. Positioned approximately 630 miles east of the northern Leeward Islands, it continues its course in the west-northwest direction. According to the reports from early Friday, there are expectations of further intensification, possibly reaching wind speeds of 180 mph or more in the next few hours.
This significant escalation, driven by factors such as warm ocean water temperatures, low wind shear, and a moist environment, marks Lee as the first Category 5 hurricane since Ian in 2022. In the last century, only 39 other Atlantic hurricanes have attained this level of intensity, highlighting the rare and potentially dangerous nature of Hurricane Lee.
#### Forecast Insights and Predicted Path
Current forecasts anticipate Lee's center to steer clear of the northern Leeward Islands, including Puerto Rico and the Virgin Islands, in the next five days. However, these areas might witness heavy showers, gusty winds, and perilous surf conditions due to the hurricane's outer bands.
Looking ahead into next week, the forecast becomes less certain. A combination of atmospheric elements will influence Lee's path, including the extent of the Bermuda-Azores high over the western Atlantic and the positioning of a southward jet stream towards the eastern US. A high-confidence forecast predicts that Lee will take a curved track northward, influenced by these large-scale steering mechanisms.
However, as Lee moves further north, the extent of its impact on land areas remains uncertain. Current trends suggest that the curve might not be sharp enough to avoid all land areas, bringing potential risks of rain, wind, and even direct hits to parts of Atlantic Canada and New England late next week.
Safety Precautions and Beach Advisory
Regardless of its exact path, Hurricane Lee is expected to cause dangerous high surf conditions, rip currents, and potential coastal flooding along the Eastern Seaboard next week. Beachgoers are urged to exercise extreme caution, especially in the regions from the Southeast US to New England. It's highly recommended to avoid the waters if red flags are displayed at the beaches.
Continuous Updates and Hurricane Lee's History
Stay tuned to weather.com for continuous updates on Hurricane Lee and the ongoing 2023 hurricane season. Having emerged as the 13th storm and the fourth hurricane of the season, Lee is advancing at a pace quicker than the average trajectory noted in the National Hurricane Center data.
Remember, safety is paramount. Make sure to stay informed and prepared as we brace ourselves to face Hurricane Lee's fury.