Bomb Cyclone Aims For East Coast
Jan 07, 2022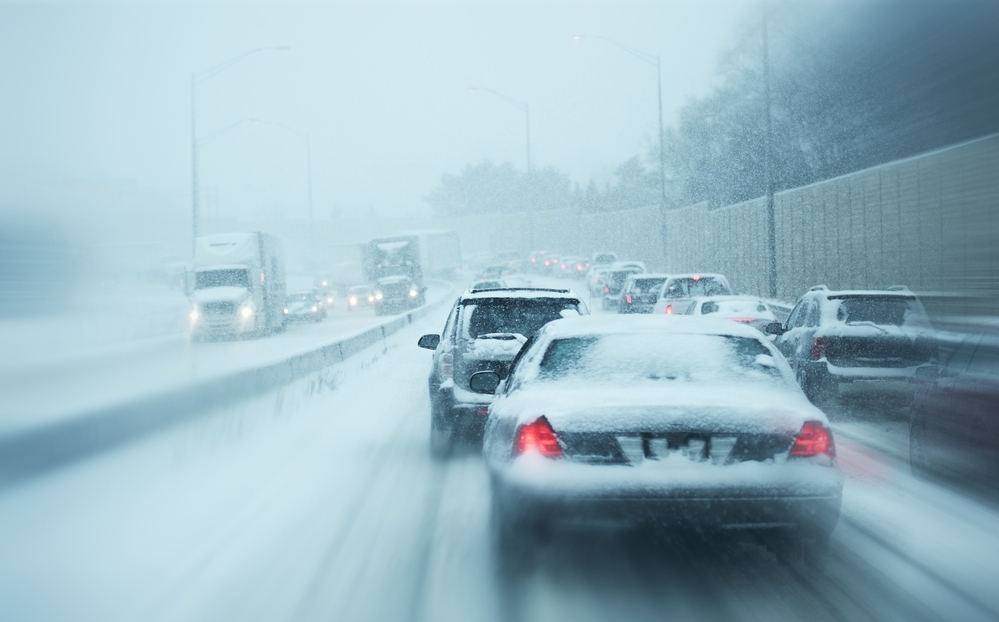 Yesterday was a period of anticipation as reports claimed that a new snowstorm heading for the east coast of the U.S. would explode into a Bomb Cyclone. A portion of the East Coast is still feeling the affects of a January 3 storm, the first snowstorm of 2022. A second storm, predicted to be worse.
A bomb cyclone is a storm in which the central pressure plunges 24 millibars in just 24 hours. The severe storm is expected to include strong winds and pull in more moisture resulting in higher snow totals as it tracks toward New England.
New York was being pummeled with heavy lake-effect snow on Thursday. Buffalo has already received more than 14 inches of snow by early Thursday afternoon, according to the National Weather Service. The snowfall at Buffalo's airport Thursday morning established a record.
Residents of Nashville, Tennessee were witnessing heavy snow on Thursday as well. The snow extended through much of middle Tennessee and included the Nashville metropolitan area. Snow was falling at a rate of 1 to 2 inches per hour at times.
The present snowstorm is the worst Nashville has experienced since January 22, 2016, when 8 inches fell in just one day, said AccuWeather. As of noon on Thursday, the airport was up to 4 inches since midnight, they added.
Authorities were dealing with dozens of car crashes along the border in Montgomery County adjacent to Kentucky. One collision involving a commercial vehicle caused the death of one person on Interstate 24.
Schools in the area closed extending from Thursday into Friday for Nashville's public schools.
Electric utility crews were still working through last Tuesday to relieve a 50- mile traffic jam on I-95 that trapped scores of drivers in their cars for more than 24 hours that was caused by the last storm that hit the region. More than 100,000 residents of Virginia were still in the dark at their homes and businesses as late as Thursday, December 30th.
As much as one foot of snow could blanket parts of Maine, Connecticut, Rhode Island and Massachusetts. Weather forecasters in Boston expected up to 8 inches.
It seems that storms are now coming one right after the other with very little space to recover from the first. Once electric crews have resolved one blackout, there's another one due to another storm.
Perhaps now more than ever you should be considering the purchase of a standalone generator to assure that you and your family will not experience off and on blackouts only just days apart.
APElectric has a deep stock of generators manufactured by the most popular generator manufacturers in the country. Most of their generators automatically activate when the utility power fails, ensuring that your house or place of business doesn't have to spend any time in darkness. For more information and to review the APElectric line of generators, visit the company's website.